e-Newsletter - Week of February 10th
Greetings,
I began this week by sitting down with CBS's Margaret Brennan on Face the Nation, where I "faced the nation" to talk about Chinese aggression – including both their spy balloon and the unjust detention of Texan Mark Swidan.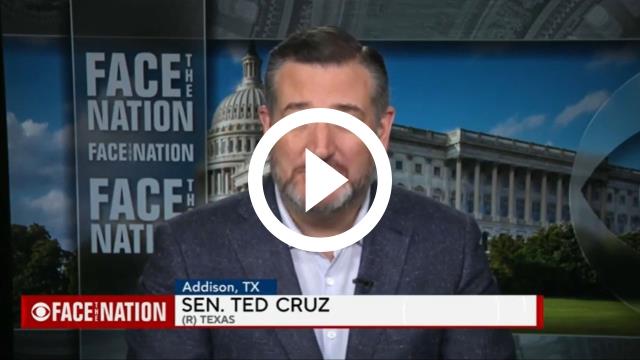 To see what I had to say about Mark Swidan, click above ↑
"Right now, there is a Texan, Mark Swidan, who is a political prisoner. He is a hostage in China. He's been there for 10 years. This past week, I introduced a resolution on the floor of the Senate along with John Cornyn, calling on China to release Mark Swidan."
Read the release here.

Tuesday morning, I introduced a bill with Sen. Cornyn to expand court accessibility in West Texas by adding Alpine, Texas to the list of locations where federal court proceedings may take place in the Western District of Texas. Read that release here.

On Monday, I sat down with Matthew Seedorff from Fox 26 Houston to discuss my efforts to secure Mark Swidan's release as he appeals a death penalty sentence in China.
To see what I had to say to Matthew, click below ↓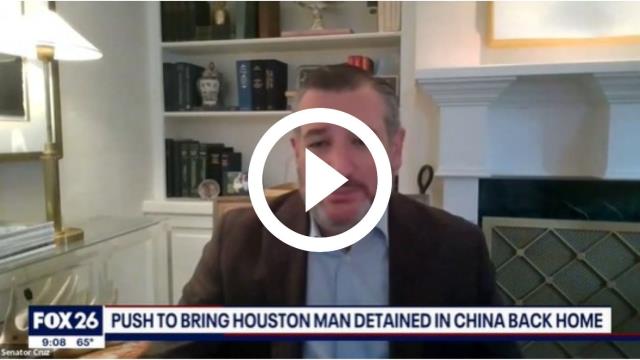 "We've been engaged with Mark's case for some time with the Chinese government, with the State Department, because it wasn't getting done. We made the decision that the next step in terms of trying to escalate the pressure is taking it public."
WATCH: I am calling on the Biden administration to use every tool at our disposal to secure Mark Swidan's release.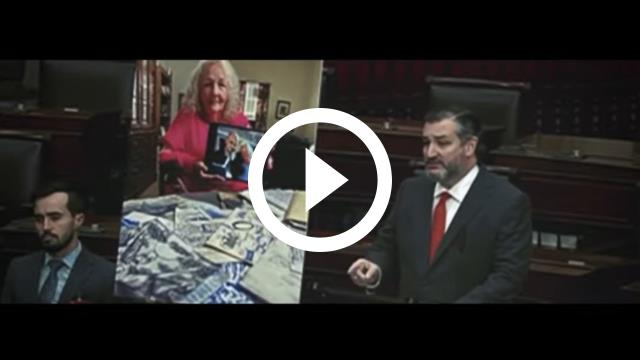 Monday evening, I spoke again about the Chinese spy balloon catastrophe. For a week, our president demonstrated weakness as he let this balloon hover over sensitive military facilities, presumably taking photographs, no doubt trying to intercept communications, and likely sending all of that data up to satellites and back to Beijing. It should have been taken down the moment it entered U.S. airspace, but the Biden administration waited an entire week.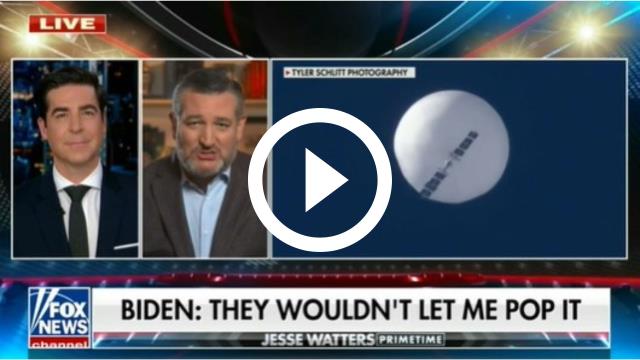 Tuesday, I sent a letter to the Secretary of the Smithsonian Institute about the reported harassment of a pro-life Catholic school group at the National Air and Space Museum. Read the letter here and release here.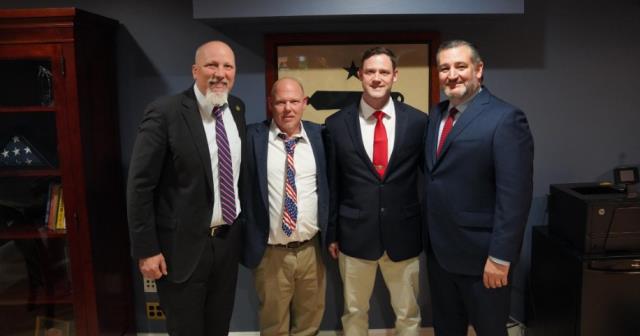 Later Tuesday evening, I welcomed Lt. Levi Beaird as my guest to the State of the Union along with my friend Rep. Chip Roy and his guest. Lt. Beaird is a Navy Officer who has been unjustly discriminated against in the Navy because of the Biden administration's COVID vaccine mandate.

Watch my State of the Union response video here.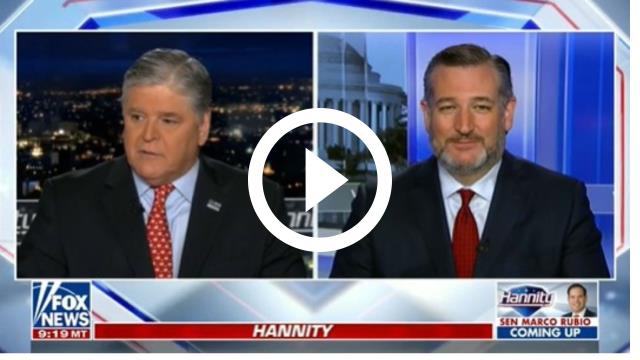 To watch the full discussion, click above ↑
That same evening, I joined my friend Sean Hannity to speak to him about Biden's lack of recognition for the failures of his administration at the State of the Union.
"It was deliberately dishonest. Biden could have taken this moment to acknowledge that we just had an election. The American people elected a Republican majority, and the American people are unhappy with the direction of this country. Two-thirds of the American people believe we are on the wrong track, inflation is out of control, crime is out of control, and the southern border is out of control. He could have acknowledged all that and said we are going to change course. He didn't do that. He doubled down on the same failed policies."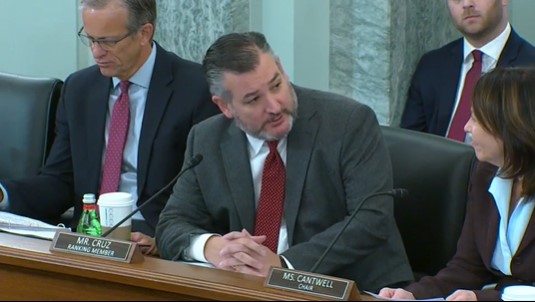 Thursday, I participated in my first Senate Committee on Commerce, Science, and Technology hearing as the new Republican ranking member. ↑
"It's good to be here. I'll tell you, I'm very excited about the next two years and what we're going to accomplish together in the Commerce Committee. I am looking forward to working with our chairman, Senator Cantwell."
To see what I had to say on Kudlow about the Biden administration's war on American energy later that afternoon, click above ↑
"Joe Biden, when he campaigned in 2020 told the voters if you elect me, I will stop drilling onshore and offshore in the United States. Since he became president, he has consistently waged a war on U.S. energy production, U.S. oil and gas production, hammered producers shutting off drilling onshore, shutting off drilling offshore, refusing to issue permits, slow walking pipelines, canceling the Keystone pipeline, and in particular going after the capital behind exploration."
I am now back in Texas preparing for the next week of session in the 118th Congress.

Rest assured, I will always fight for the best interests of Texas and our great nation, and I am proud to have fought for Texans – particularly LT. Beaird and his counterparts – this week.
In fact, this week I supported Gov. Abbott's efforts and joined my Senate counterpart John Cornyn to request a federal emergency disaster declaration for Southeast Texas. Read the release here.
God bless you all.

 
Keep Texas Strong,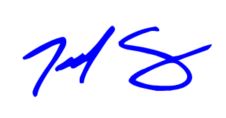 MORE FROM SEN. CRUZ:


ICYMI: Meet the North Texans attending President Biden's State of The Union address as guests

READ: Southwest Airlines' operations chief faces questions at Senate hearing

ICYMI: Senator Ted Cruz calling on China to release Houston man 'wrongfully detained' more than 10 years

READ: Cruz releases three bills taking on China following spy flight being shot down

ICYMI: EXCLUSIVE: SENATOR TED CRUZ EXPLAINS BRINGING LIEUTENANT AFFECTED BY BIDEN'S VACCINE MANDATE TO STATE OF THE UNION