e-Newsletter - Week of February 3rd
Good Evening,
This week started off when I joined Maria Bartiromo on Sunday Morning Futures to discuss my amendment to the Constitution to impose term limits on members of Congress. Seventy-nine percent of Americans, including Republicans and Democrats, think term limits are a good idea.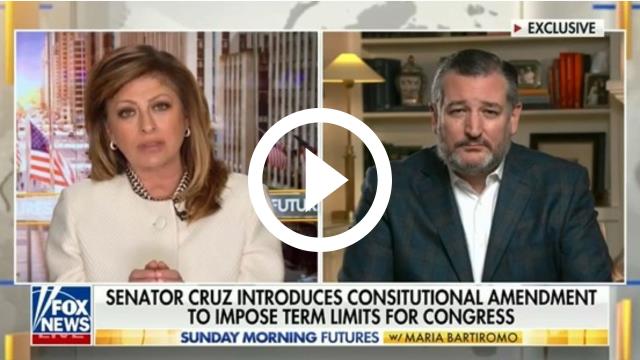 To see my conversation with Maria Bartiromo, click above ↑
 "I've introduced a constitutional amendment that would limit every senator to two terms, would limit every house member to three terms. I believe we ought to take it up and vote on it. Because if we got career politicians out of Washington in both parties, there would be a lot less of the corruption of the swamp that is endemic."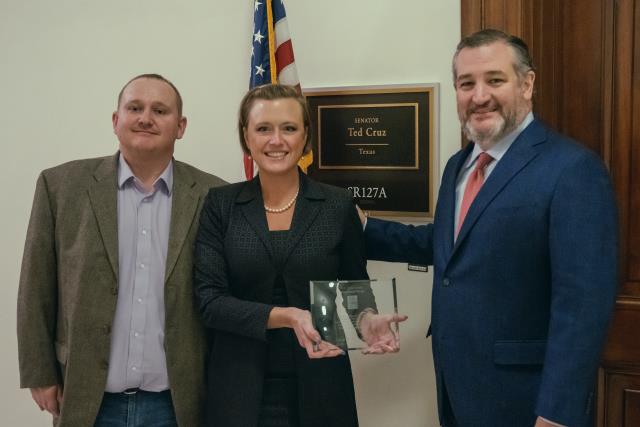 Speaking of term limits, this week I had the privilege of meeting with the Legislative Director of U.S. Term Limits, Shanna Chamblee. ↑
Monday, I introduced a trifecta of energy-related bills – The Energy Freedom Act, which would make America energy secure again by accelerating federal permitting for energy projects and pipelines, mandate new onshore and offshore oil and gas lease sales, approve pending liquified natural gas (LNG) export licenses, and generally speeding up solar, wind, and geothermal development.
"This bill won't cost taxpayers a dime, but it will provide the United States billions in revenue in the coming years by expediting permitting, leasing, safe new pipelines, and exports, and providing much needed regulatory certainty. The Energy Freedom Act would put a stop to the Biden administration's sabotage of the American energy industry, and Congress should take it up without delay."
Read the release here.
Two additional bills – The Federal Permitting Modernization Act (FAST Act) and The 90-day Review Act – were introduced Monday as well. These bills will streamline and expedite federal permitting for major infrastructure projects by putting in place more stringent timetables for federal agencies and courts to review projects. Read the release here.
"America's infrastructure should be able to be completed in a timely and predictable manner without excessive government red tape and delays. I'm proud to introduce two bills that would loosen the federal government's stranglehold on infrastructure projects and get Americans back to work."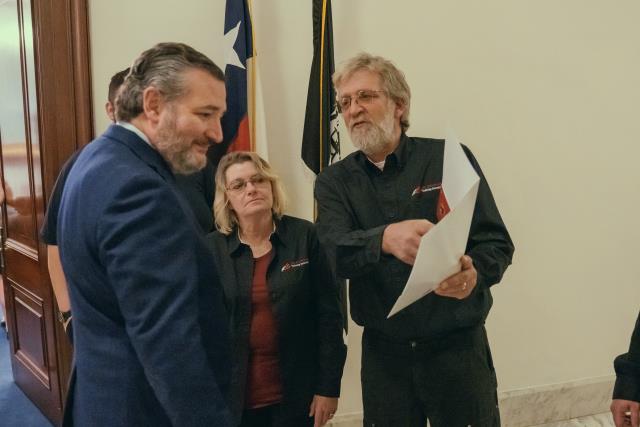 Tuesday, I met with the Transportation Intermediaries Association to speak with truckers about supply chain issues. ↑
That same day, I introduced seven different bills relating to unlawful or unjust COVID-based restrictions. President Biden has stated that the COVID-19 pandemic is over, but he continues to wield powers granted during the pandemic, and he still wants to impose draconian mandates on the American people. Congress must step up and outright ban these mandates. We cannot allow the unprecedented actions taken by the federal government during the pandemic to set a new normal in which politicians and unelected bureaucrats force mandates upon the American people at the drop of a hat - all under the justification of protecting public health. My bills would ensure that the constitutional rights of Americans are protected and that President Biden cannot change his mind as the political winds blow.

Read about these seven bills in the release here.

Wednesday, I joined Charlie Kirk on his podcast to speak about the border.
"Alejandro Mayorkas, today, is the world's largest human trafficker. His business model is funding the Mexican cartels to the tune of billions of dollars as they bring in fentanyl and opioids that are killing Americans. The house should impeach him and the American people should see and hear the facts of the horrors that are unfolding on our southern border."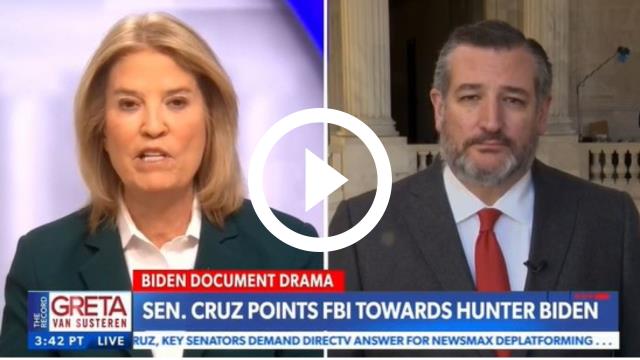 To see my conversation with Greta Van Susteren, click above↑
"We had a terrific victory last month when we finally repealed the Biden vaccine mandate in the military."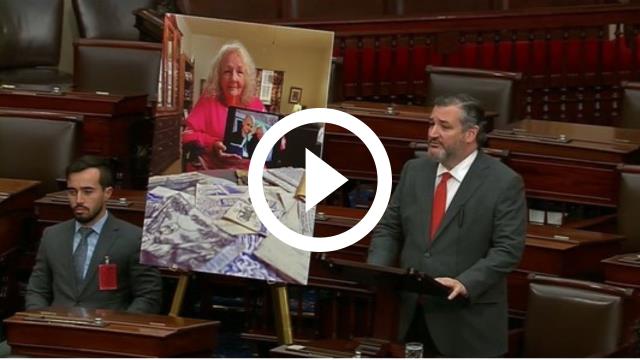 Watch my floor speech about Mark Swidan above ↑
On Wednesday I filed a resolution calling for the release of Mark Swidan, a Houston, Texas resident who has been unjustly detained by China since 2012. After filing the resolution I delivered a speech from the Senate floor, calling for the Biden administration to prioritize securing Mark's release and on China to release him. Read the release here.
"Madam President, I have drafted and this week introduced a resolution calling on the Chinese government and the Chinese Communist Party to immediately release Mark Swidan."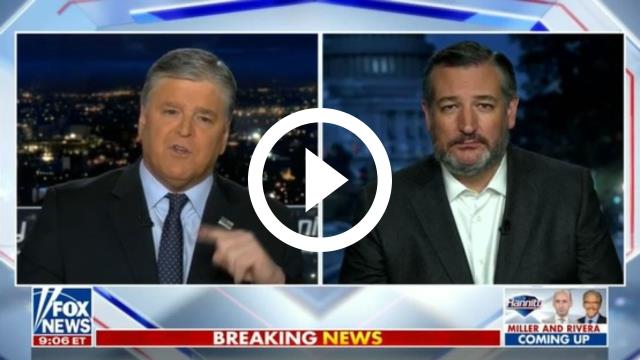 Click above to see my conversation with Sean Hannity. ↑
Wednesday night, I joined Fox News' Hannity to talk about how the Justice Department became the most political we've seen in American history.

"When it comes to Donald Trump, they come after him. Their objective is political. They want to take him down. When it comes to Joe Biden, their objective is to protect him."
I was also ratified as Ranking Member for the Senate Commerce, Science, and Technology Committee on Wednesday, where I plan to be vigorous on oversight and in trying to drive legislation.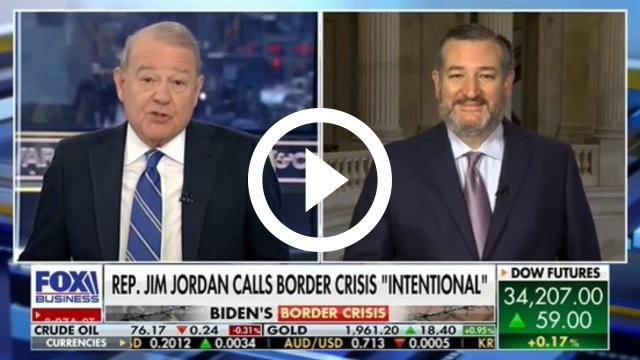 Click above to view my discussion with Stuart Varney. ↑
"We're now looking at more than 5.4 million illegal immigrants [who] have crossed the border under Joe Biden. It's the worst illegal immigration in the history of our nation. Just last month, in December, we had the highest rate of illegal immigration that has ever been recorded in a single month in the history of our country."
This week, Texas has had yet another serious winter storm. We had roughly 400,000 homes lose power. I want to encourage folks to listen to your local officials. My team has been in close communication with state and local officials. If you're advised there's still ice on the roads, keep your family safe, monitor the news, and wait until local officials advise you that it's safe to return to the roads.

Rest assured, I will always fight for Texans and Americans across the country, both those safe at home and unjustly detained abroad.

Keep Texas Strong,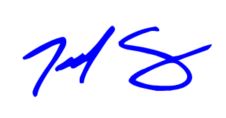 MORE FROM SEN. CRUZ:

ICYMI: Senate Republicans pen letter asking DirecTV to explain decision ditching Newsmax
READ: Sens. Ted Cruz, John Cornyn push for release of Houston man held in Chinese prison
ICYMI: Manchin, Cruz introduce bipartisan bill barring Biden admin from selling US oil reserves to China
READ: Senator Ted Cruz Wants Vendors to Accept Bitcoin at the Capitol
ICYMI: Cruz suggests FBI search Hunter Biden's home for classified documents
READ: Heating up: Bipartisan duo Manchin and Cruz pitch bill to defend gas stoves 
State Spotlight

Here is one of the Texans I met with this week in Washington, D.C.

Commandant of the Texas A&M Corps of Cadets, Brigadier General Patrick Michaelis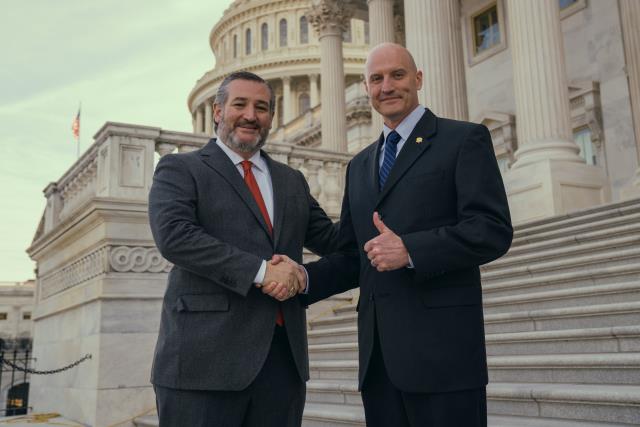 My South Central Texas Regional Director Javier Salinas and Military Legislative Aide Tim Dill met with military base leaders across the region (pictured at Joint Base San Antonio below). ↓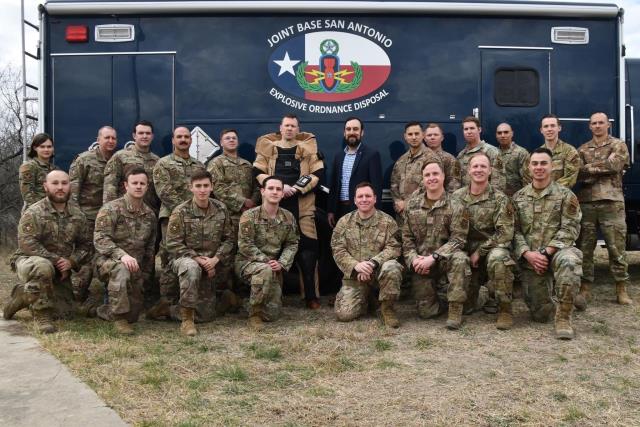 Commerce Corner 

Tuesday, I spoke to the House Transportation and Infrastructure Committee members at their retreat in the Library of Congress. ↓