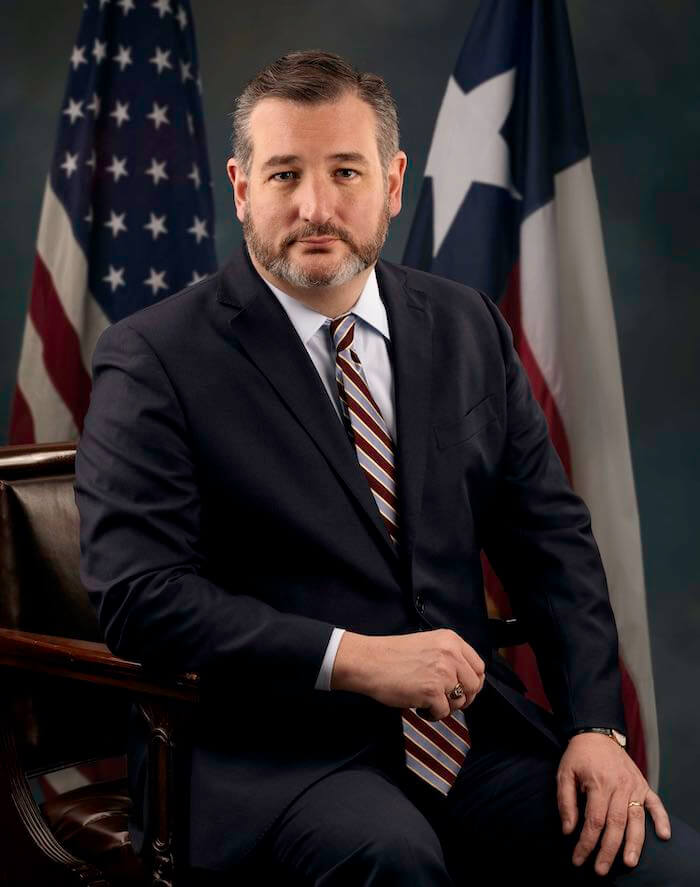 Sen. Cruz resides in his hometown of Houston, Texas with his wife Heidi and his daughters Caroline and Catherine.
Princeton University, B.A. 1992
Harvard Law School, J.D. 1995
In 2003 Sen. Cruz was appointed Solicitor General of Texas. During his five year tenure working for the Lone Star State, he argued eight cases before the Supreme Court. Later in 2012, Sen. Cruz was elected as the 34th U.S. Senator from Texas and was reelected in 2018 to continue his service representing 29 million Texans in the U.S. Senate.
Contact Senator Cruz's Press Office