The News with Sen. Cruz - May 8, 2015
May 8, 2015
Greetings,
What we saw this week in Garland was a heartbreaking act of terrorism and it is a reminder of the continued threats we face. We are grateful for the heroic actions of law enforcement that thwarted this attack and prevented what could have been a terrible loss of life. But it underscores the need for vigilance.
Keep Texas strong,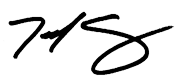 Ted Cruz
Sen. Cruz Speaks on His Iran Amendment; Votes on Iran Nuclear Review Act
On Wednesday, Sen. Cruz asked for unanimous consent on his amendment, cosponsored with Sen. Pat Toomey, R-Penn., to the Iran Nuclear Agreement Review Act that would require affirmative Congressional approval of any Iranian nuclear deal before sanctions relief can occur. Sen. Cardin, D-Md., objected to his request.

"Our first priority should be stopping a bad Iran deal that jeopardizes the lives of millions of Americans and millions of our allies," Sen. Cruz said. "There is nothing more important this body can consider, not trade, not the budget. There is nothing more important. The first responsibility of this body is to protect the national security of this country - to protect the lives and safety of men, women, and children across this country - and the President's Iran deal deeply jeopardizes the safety of Americans."

Sens. Cruz and Toomey filed amendment #1152 in April. See the original release here. View Sen. Cruz's full remarks here. 
On Thursday, Sen. Cruz released the following statement regarding votes on the Iran Nuclear Review Act:
"This bill was a missed opportunity. If Congress had acted to defend our constitutional authority – if Congress had adopted the Cruz-Toomey amendment – then we would be able to stop a bad Iran deal. Instead, the odds are now overwhelming that under these ground rules President Obama will negotiate, and Congress will acquiesce to, a terrible deal that allows Iran to acquire nuclear weapons and will endanger the lives of millions of Americans and our allies.
"I voted no on cloture because we should have insisted on amendments to put real teeth in this bill. Ultimately, I voted yes on final passage because it may delay, slightly, President Obama's ability to lift the Iran sanctions and it ensures we will have a Congressional debate on the merits of the Iran deal. I will continue to lead the fight to prevent the Islamic Republic of Iran from acquiring nuclear weapons and to protect the national security of America and our allies."
Sen. Cruz Praises Federal Court NSA Decision
On Thursday, Sen. Cruz released the following statement regarding the decision reached on Thursday by the United States Court of Appeals for the Second Circuit about the National Security Agency's data collection program.
"The court's ruling today confirms what the American public already knew: The National Security Agency's data collection program went too far in collecting the phone records of Americans," said Sen. Cruz. "Congress should immediately pass the USA FREEDOM Act, of which I am a proud cosponsor, to strike the right balance between privacy rights and national security interests. The USA FREEDOM Act ends the NSA's unfettered data collection program once and for all, while at the same time preserving the government's ability to obtain information to track down terrorists when it has sufficient justification and support for doing so." 
A Regional Update from North Texas Regional Director Jason Wright:
As all Texans know, on Sunday night, two terrorists attempted to attack an event held in Garland, and I had the honor of visiting with Assistant Garland Chief of Police Jeff Bryan following the attempted attack. It was remarkable to hear first-hand of how a brave Texas officer with a pistol executed such a feat against radical Islamic sympathizers armed with assault rifles.
We are fortunate to have such dedicated and well-trained law enforcement protecting Texans.
Earlier this week, I had the opportunity to visit with George W. Jensen, Founder and CEO of Amplex in Grand Prairie, TX. He is a business pioneer, and his entrepreneurship has created countless jobs in our state. 
Recently, the Irving ISD Foundation hosted the "Breakfast with the Stars" to award many students – including first generation college attendees – scholarships for outstanding academics, athletics, music, and leadership. I had the privilege to attend, and it was inspiring to see the community come together to support promising young people.
Central Texas Office
300 E. 8th St,
Suite #961
Austin, TX 78701
Phone: (512) 916-5834

North Texas Office
Lee Park Tower II,
3626 N. Hall St., Suite #410
Dallas, TX 75219
Phone: (214) 599-8749

Southeast Texas Office
808 Travis St.,
Suite #1420
Houston, TX 77002
Phone: (713) 718-3057
South/Central Texas Office
9901 IH-10W,
Suite # 950
San Antonio, TX 78230
Phone: (210) 340-2885

East Texas Office
305 S. Broadway,
Suite 501
Tyler, TX 75702
Phone: (903) 593-5130

South Texas Office
200 S. 10th St,
Suite 1603
McAllen, TX 78501
Phone: (956) 686-7339
 

Washington Office
404 Russell Senate Office
Building
Washington, DC 20510
Phone: (202) 224-5922

 
If you no longer wish to receive these emails click here to unsubscribe.