Sen. Cruz: I Look Forward to Supporting Judge Kavanaugh's Nomination to the Supreme Court of the United States
Releases statement following meeting with Judge Brett Kavanaugh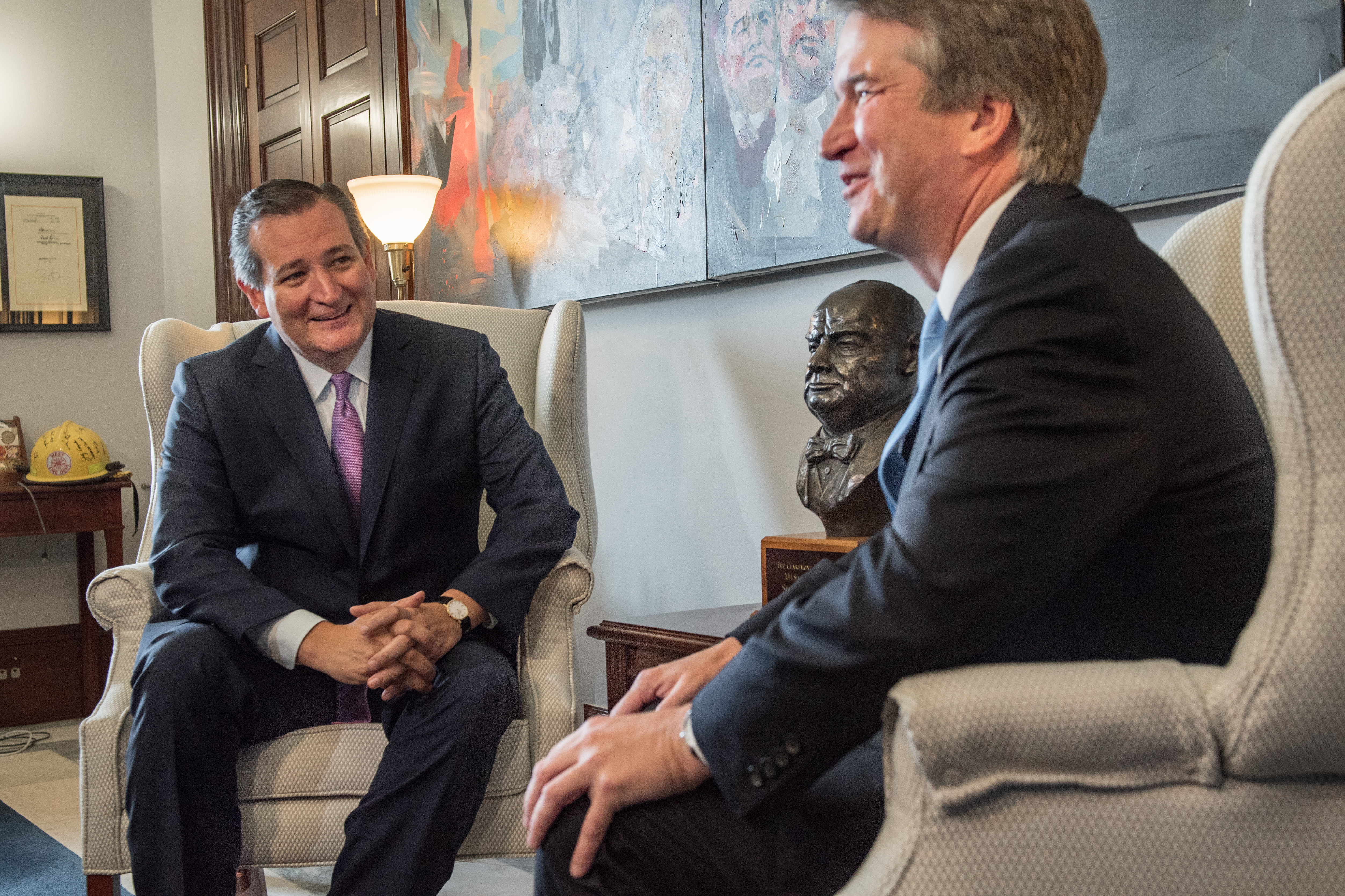 WASHINGTON, D.C. – U.S. Sen. Ted Cruz (R-Texas) today released the following statement after his meeting with Supreme Court Nominee Judge Brett Kavanaugh: 
"The American people want strong, constitutionalist justices on the Supreme Court. For over a decade, Judge Kavanaugh has served as one of the most distinguished and respected federal judges in the country. He has a strong record of defending the Second Amendment, safeguarding the separation of powers, reining in the unchecked power of federal agencies, and preserving our precious religious liberties.
"I look forward to his confirmation hearing, where he will have the opportunity to demonstrate to the American people that he will uphold the rule of law and interpret the Constitution according to its original meaning.
"Despite Senate Democrats' best efforts to demagogue this nomination, they will be unsuccessful. As a member of the Senate Judiciary Committee, I look forward to supporting his nomination, and am confident that the Senate will move swiftly to confirm Judge Kavanaugh in the coming months."
###