The News with Sen. Cruz - September 2, 2016
September 2, 2016
Greetings,
This Labor Day weekend, we celebrate the Americans who keep our economic engine running strong. 
As I've traveled across the state to visit with veterans, small business owners, farmers, community leaders, brave men and women in uniform, and many other Texans, I've seen firsthand the tireless spirit of hard work that courses through each and every one of them. Americans possess a unique industrialism and thirst for opportunity that has been the backbone of our free enterprise system.
Unfortunately, President Obama continues to stifle the American workforce with onerous regulations and increasingly burdensome taxes, resulting in the lowest labor force participation rate in nearly 40 years. 
Our nation has long been the land of opportunity, but the Obama administration has spent nearly eight years preventing businesses and individuals from reaching their full potential. I will continue to do everything in my power to scale back government intervention in our economy and let American workers do what they do best: innovate, grow, and prosper.
Keep Texas Strong,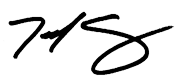 Ted Cruz
Sen. Cruz: We Must Ensure Our Veterans Have Access to the Best Health Care in the World
Sen. Cruz on Wednesday met with officials at San Antonio's Audie L. Murphy Memorial VA Hospital, where he observed the San Antonio Polytrauma Rehabilitation Center and the hospital's three-dimensional prosthetic printing program. The senator also visited Brooke Army Medical Center to speak with military leaders, health care providers, and Wounded Warriors.
"Home to 1.7 million veterans, the great State of Texas has a deep-seated appreciation for our brave service members. We stand by those who have fought and risked their lives for our security," Sen. Cruz said. "Veterans across our state and country are struggling with the VA on a daily basis, and for far too long, there has been an utter lack of accountability within the department. We made a solemn commitment to our veterans that we have not been honoring, and that failure is unacceptable. I'm confident that the most effective tool to fixing VA mismanagement is expanding choice and empowering veterans to choose their own doctor, and I will continue fighting to provide those who have bravely served our country with access to the best health care in the world."
Read more about Sen. Cruz's briefings at San Antonio's veterans and military hospitals here.
Sen. Cruz Issues Statement on Dallas Police Chief David Brown's Retirement
On Thursday, Sen. Cruz issued the following statement on Dallas Police Chief David Brown's announced retirement: 
"Chief David Brown brought the City of Dallas together when the forces of hate were trying to tear it apart. His leadership and devotion to duty were on full display during the trying hours, days, and weeks following the murder of law enforcement officers in Dallas. During this time, the nation witnessed the integrity of a man who had been serving the City of Dallas with honor in this post for the past eight years. Heidi and I wish Chief Brown the best in his retirement, and on behalf of all Texans we thank him for his service to our state and to our community." 
Read the full release here.
Sen. Cruz Joins Bicameral Letter to Defend Second Amendment and Small Businesses
On Tuesday, Sen. Cruz joined efforts to protect the Second Amendment and defend small businesses from the Obama administration's harmful regulations. The State Department recently issued a guidance expanding regulations on gunsmiths, many of whom are small business owners, requiring them to pay an annual $2,250 fee for simply threading a gun barrel or making other minor alterations to a firearm.
"For nearly eight years, the Obama administration has worked relentlessly to undermine the Second Amendment rights of law-abiding citizens and to punish lawful small businesses that employ so many hardworking Americans because they don't align with the president's political leanings," Sen. Cruz said. "This guidance against gunsmiths is yet another unfair and unnecessary burden on gun owners and the small businesses that service them. I'm proud to work with my colleagues in the Senate to rein in the federal government's abusive overreach and will continue to do everything in my power to protect the Second Amendment right to keep and bear arms." 
Read the full press release, including the letter in its entirety, here.
Sen. Cruz Op-Ed in National Review Online: 'Why Are We Giving Money to Iran?'
Sen. Cruz on Thursday penned an op-ed for National Review Online, outlining the dangers of the Obama administration's ransom payment to Iran and raising concerns regarding the legality of the highly unusual transaction. Sen. Cruz detailed reasons that the $1.7 billion payment may have violated U.S. sanctions on Iran for its worldwide sponsorship of terrorism.
"Earlier this month, Senator Mike Lee (R., Utah) and I sent a letter to Secretary of State John Kerry, Secretary of the Treasury Jack Lew, and Attorney General Loretta Lynch on the subject of the Obama administration's $400 million cash payment to the Islamic Republic of Iran, which occurred on January 16, 2016 — the day the Joint Comprehensive Plan of Action officially went into effect, and the day four Americans unjustly detained by the Iranian regime were finally released," Sen. Cruz wrote.
"As the State Department has now admitted, this money was "leverage" — in other words, a ransom — to secure the release of those four Americans from the world's leading state sponsor of terrorism. It is appalling that this administration paid a ransom to Iran…
"But as irresponsible and dangerous as the ransom payment was, it is not the only problem. The American people also need to know whether the payment violated U.S. sanctions on Iran for its worldwide support of terrorism. These sanctions remain in effect despite the Joint Comprehensive Plan of Action, which, the administration has assured us, deals only with Iran's nuclear program. The federal regulations that implement the anti-terrorism sanctions generally prohibit transferring money to Iran, even if the money is converted into foreign currencies and routed through other countries, as was the case here. A private citizen, in other words, could go to prison for what the administration did…
"While Congress should draw attention to the administration's cash-for-hostages scheme, the bottom line must not only be whether the Obama administration paid a ransom (it did), but whether the various payments to Iran were legal in the first place.
"If the Obama administration continues to refuse to answer the questions that will let Congress get to the bottom of these highly unusual transactions, Congress will have no choice but to compel the answers it needs. The mullahs know how they received the money. So should the American people…"
Read the full release here.
Sen. Cruz: Time Is Running Out to Save Internet Freedom
On Wednesday, Sen. Cruz unveiled a new countdown clock site urging Congress to stop President Obama's planned Internet giveaway before October 1, when the Obama administration intends to transition oversight of Internet domains to a global organization that includes authoritarian regimes such as China, Russia, and Iran.
"Right now, the Obama administration's proposal to give away the Internet is an extraordinary threat to our freedom, and it's one that many Americans don't know anything about," the website reads. "It is scheduled to go into effect September 30, 2016. Congress must act before it's too late!" 
 In June, Sen. Cruz and Rep. Sean Duffy (R-Wis.) introduced the Protecting Internet Freedom Act, which would prevent the Obama administration from giving the Internet away and ensure that the United States maintains sole ownership of the .gov and .mil top-level domains, which are vital to national security. This September, Congress can also block Obama's Internet giveaway by inserting legislative language into the government funding bill preventing any funds from being used for this purpose. 
Read more about Sen. Cruz's ongoing efforts to save Internet freedom here.
Central Texas Office
300 E. 8th St,
Suite #961
Austin, TX 78701
Phone: (512) 916-5834

North Texas Office
Lee Park Tower II,
3626 N. Hall St., Suite #410
Dallas, TX 75219
Phone: (214) 599-8749

Southeast Texas Office
808 Travis St.,
Suite #1420
Houston, TX 77002
Phone: (713) 718-3057
South/Central Texas Office
9901 IH-10W,
Suite # 950
San Antonio, TX 78230
Phone: (210) 340-2885

East Texas Office
305 S. Broadway,
Suite 501
Tyler, TX 75702
Phone: (903) 593-5130

South Texas Office
200 S. 10th St,
Suite 1603
McAllen, TX 78501
Phone: (956) 686-7339
 

Washington Office
404 Russell Senate Office
Building
Washington, DC 20510
Phone: (202) 224-5922

 
If you no longer wish to receive these emails click here to unsubscribe.