The News with Sen. Cruz - April 12, 2015
April 12, 2015
Greetings,
This Friday I was humbled to stand at Fort Hood and honor the victims of terrorism as they received their long-overdue Purple Heart and Defense of Freedom Medals.
It was profoundly moving to witness the ceremony as family members received awards on behalf of their loved ones who made the ultimate sacrifice and survivors were finally recognized for their bravery on that day in November, 2009.
One of the greatest responsibilities of representing 27 million Texans is ensuring that our service members are given the care they have been promised. I will continue to fight for these soldiers until they receive the benefits they deserve for standing on the front lines to defend this nation.
Keep Texas strong,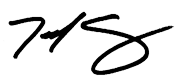 Ted Cruz
Sen. Cruz Honors Bravery at Fort Hood
Sen. Cruz released the following statement on the eve of the U.S. Army's ceremony at Fort Hood to award the Purple Heart and the Medal for the Defense of Freedom to those who were injured or killed in the Fort Hood terrorist attack of November 5, 2009. Sen. Cruz successfully amended the 2015 National Defense Authorization Act (NDAA) that was signed by President Obama to enable victims of the attack to receive the medals and associated benefits. 
"On November 5, 2009, a brutal terror attack was carried out at Fort Hood. The lives of 14 people were taken, one of them an unborn child, and 31 were injured. Today, we are grateful that the U.S. Army has chosen to bestow the Purple Heart, and its civilian counterpart, the Medal for the Defense of Freedom, on these heroes," said Sen. Cruz. 
"This attack was a clear act of radical Islamic terrorism, conducted on American soil – the original decision to designate it 'workplace violence' and deny these honors was a betrayal of the sacrifice of each of the victims. It is well past time for them to receive these awards and I thank the Secretary of the Army for reaching this determination. We can never undo the events of that day, but we can properly honor the courageous patriots who protect our nation and remain forever grateful for them." 
Sen. Cruz has been resolute in the effort to extend Purple Heart eligibility to the victims of the attack, introducing or supporting legislation in each of the NDAA bills that have been debated during his tenure in the U.S. Senate. In December 2014, Sen. Cruz released a video in support of the victims, calling for the truth about the terror attack to be told.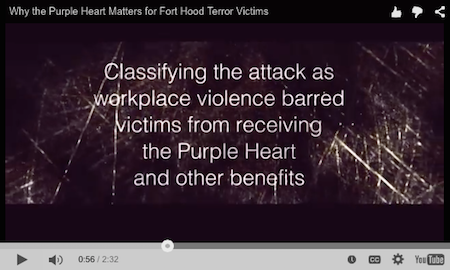 Click to view video
See the full release here.
Sen. Cruz Joins Amicus Brief Supporting the Right of States to Define Marriage
Last week, Sen. Cruz joined an amicus brief on behalf of 57 members of Congress in support of the right of states to define marriage as the union of one man and one woman. The brief was filed in four cases that the Supreme Court will jointly hear on April 28, 2015, in which same-sex couples challenge the marriage laws of Ohio, Tennessee, Michigan, and Kentucky, all of which were upheld by the U.S. Court of Appeals for the Sixth Circuit. The Supreme Court will decide whether the Fourteenth Amendment requires states to license marriages between two people of the same sex and to recognize same-sex marriages licensed and performed in another state.
The brief states: "As Members of Congress, amici have a compelling interest in defending the principles of federalism and the separation of powers implicated in these cases. Federalism and the separation of powers provide critical structural guarantees of the liberty of all American citizens, including amici's constituents. Amici thus have an interest in defending the division of authority between the federal government and the States, and in preserving the separation of powers between this Court and the political branches. Amici believe that a judgment of this Court imposing a judicially mandated revision of state laws defining marriage would circumvent the proper resolution of these profound and divisive issues through state democratic processes. Such a decision could damage the rights of a self-governing people. It would set an unwarranted precedent, with effects far beyond this case, of federal encroachment into a traditional area of state concern, and of judicial pre-emption of an area that the Constitution allots to democratic process."
Sens. Steve Daines (R-MT), James Inhofe (R-OK), James Lankford (R-OK), Mitch McConnell (R-KY), and Tim Scott (R-SC) joined Cruz in the brief along with 51 members of the U.S. House of Representatives. The cases are Obergefell v. Hodges, No. 14-556; Tanco v. Haslam, No. 14-562; DeBoer v. Snyder, No. 14-571; and Bourke v. Beshear, No. 14-574.
Sen. Cruz Opposes Obama's Nuclear Deal with Iran
Last week, Sen. Cruz released the following statement in response to President Obama's agreement with Iran: 
"President Obama's agreement with Iran, the details of which he has largely kept secret, is as he said 'historic' because of the catastrophic risk it poses to the security of the United States and our allies.
"The so-called deal, unilaterally arranged without any consultation with Congress, lifts sanctions and effectively puts Iran on the path to the bomb after a 10-year horizon. The likelihood of Iran using those weapons against Israel, which its leaders call 'little Satan' and have explicitly said they would like to 'erase off the map' and America, which it calls 'the Great Satan,' is unacceptably high.
"Under no circumstance should a U.S. President lift sanctions and grant nuclear capability to a nation that proudly chants 'Death to America.'
"It is unfortunate that throughout these negotiations the President continually reserved his harshest language not for the Iranian regime, but for the United States Congress and the Prime Minister of Israel. 
"Finally, let us remember to lift those Americans who remain unjustly detained by the Iranian regime in our prayers. The President had an opportunity to speak out for their freedom yesterday and did not. We must continue to give them a voice. Saeed Abedini, Amir Hekmati, and Jason Rezaian, must be freed and Robert Levinson must be found.
"President Obama, Secretary of State John Kerry and other negotiators have publicly said the choice is between their bad deal and war. That was a false choice. America should not accept a bad deal, under any terms. The Obama Administration should have pursued a good deal that forces Iran to renounce its nuclear program, stop threatening Israel, and release our American brothers.
 "This is a very bad deal and it is a grim day for America. President Obama is right to be concerned that it will likely face considerable opposition from the American people and their representatives in Congress. Because absent Congress' consent, it will not be binding when President Obama leaves office."
Sen. Cruz Sends Letter to HHS Regarding Its Treatment of Minors
Last week, Sen. Cruz sent a letter to U.S. Department of Health and Human Services Secretary Burwell on Tuesday requesting more information about current procedures providing for the health and safety of unaccompanied children who have been entrusted to the Department's care.
"Last year the nation witnessed a humanitarian crisis at the border that was a direct consequence of President Obama's illegal and unconstitutional amnesty," said Sen. Cruz. "We know that violent criminals, drug cartels, and sex traffickers are bringing minors across the border, and are putting little boys and little girls in grave danger.
"The United States has taken on the responsibility of ensuring that once children are on American soil they are protected. New information, however, suggest an ongoing failure to investigate serious allegations relating to the care of children, including and not limited to, sexual abuse, poor screening processes that have allowed non-minors and gang members to be processed as innocent minors, and inadequate post-release monitoring of minors.  We are asking the Department of Health and Human Services for important information about its actions and obligations, and we owe it to these children to get answers."
The letter includes requests that the HHS:
Preserve important documents and communication to record the treatment of unaccompanied children.

Provide details about the number of Incident Reports that suggests some are being harmed and possibly even sexually abused, or forced into gang-related or drug activity.

Clarify the process for keeping records of Incident Reports.

Expound upon the Department's rules and procedures on protecting unaccompanied minors, and ensuring they are transferred to family or properly vetted legitimate guardians. 
See the full text of the letter here.
Central Texas Office
300 E. 8th St,
Suite #961
Austin, TX 78701
Phone: (512) 916-5834

North Texas Office
Lee Park Tower II,
3626 N. Hall St., Suite #410
Dallas, TX 75219
Phone: (214) 599-8749

Southeast Texas Office
808 Travis St.,
Suite #1420
Houston, TX 77002
Phone: (713) 718-3057
South/Central Texas Office
9901 IH-10W,
Suite # 950
San Antonio, TX 78230
Phone: (210) 340-2885

East Texas Office
305 S. Broadway,
Suite 501
Tyler, TX 75702
Phone: (903) 593-5130

South Texas Office
200 S. 10th St,
Suite 1603
McAllen, TX 78501
Phone: (956) 686-7339
 

Washington Office
185 Dirksen Senate Office
Building
Washington, DC 20510
Phone: (202) 224-5922

 
If you no longer wish to receive these emails click here to unsubscribe.