We Are Now Faced With Yet Another Crisis
Greetings, 
For several months now, our country has been dealing with two simultaneous crises– a health pandemic that has claimed the lives of over 110,000 Americans and over 383,000 people across the globe, and an economic crisis that claimed the jobs of over 40 million Americans.
In the midst of these two crises, we are now faced with yet another crisis: a crisis of racial division and anger.
On Memorial Day, George Floyd was killed in Minneapolis after a police officer kneeled on his neck for eight long minutes. There were no legitimate law enforcement justifications for what happened to George Floyd. None. Everyone agrees: we witnessed police brutality and abuse of power. And that is why the Department of Justice opened a civil rights investigation into the police officers' conduct and they are being prosecuted.
For so many Americans, watching the death of Mr. Floyd brought forth the long history of racial discrimination in this country – a history that began with centuries of slavery, and a history that has seen Jim Crow laws, the Ku Klux Klan, and overt and implicit discrimination. African-Americans too often fear interactions with law enforcement and fear that their rights will not be protected.
In the last two weeks, many Americans in Texas and across this country exercised their First Amendment right to speak out for justice and against police brutality. Unfortunately, there are radicals who have cynically taken advantage of these protests to sow division and fear, and to engage in violent assaults and looting.
None of us have the right to burn the cars of police officers, to shatter shop windows, and to engage in acts of terror. If a police officer breaks the law – as the police officers did who killed George Floyd – he or she should be prosecuted. But when we are looking to protect our families, our children, the people we call on to be our first line of defense are the men and women in blue. 
The rioting and destruction we're seeing has also shone a light on organizations that are coordinating and promoting this kind of looting – organizations like Antifa. I've long called for the administration to call Antifa for what it is: a domestic terrorist organization. Last year, I introduced legislation condemning the violent acts carried out by Antifa members and calling for the designation of the group as a domestic terrorist organization. This week, President Trump rightly announced that Antifa would be designated a domestic terrorist organization. That means we can use law enforcement resources to track down those funding and organizing acts of violence and criminal activity.
While we've experienced tough moments in the last two weeks, I agree with Dr. Martin Luther King Jr. that the arc of history bends toward justice, and that we want to live in a nation where we are judged not by the color of our skin but by the content of our character.
Earlier this week, I spoke on the Senate floor and appeared on Fox News' 'Outnumbered Overtime w/ Harris Faulkner' as well as AEI's 'What the Hell is Going On' podcast to discuss George Floyd's death and the violent riots that have broken out across the country. I also spoke with reporters, calling for strong leadership to protect all Americans and to fairly and equally enforce the law.
In the midst of the challenges of the past two weeks, there is some good news. Today we learned that the U.S. economy gained 2.5 million jobs in the past month and unemployment dropped to 13.3 percent. Further, President Trump signed into law bipartisan legislation Congress passed this week to provide flexibility to employers using Payment Protection Program (PPP) loans so job creators can hire back their employees and open up their doors again.
As we continue to deal with the coronavirus pandemic, the economic crisis, and those who seek to sow division among us, I know that if we stick together and support one another, we will come through these three crises stronger than before.
Keep Texas Strong,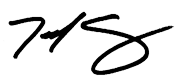 Ted Cruz 
ADDITIONAL FROM SEN. CRUZ
For more information and additional resources on the coronavirus pandemic, visit www.cruz.senate.gov/coronavirus/.
While Leading Fight to Hold Antifa Accountable for Violent Riots and Destruction, Sen. Cruz Calls Out Terror Group For Exploiting Peaceful Protests Honoring George Floyd
As Antifa riots tear up communities across the country, leaving small businesses looted and innocent Americans killed, Sen. Cruz condemned the violent terrorist group for exploiting the just and peaceful protests of those honoring George Floyd and called for strong leadership to stop the riots and restore law and order. As chairman of the Senate Judiciary's Subcommittee on The Constitution, Sen. Cruz also announced his intention to convene a hearing on how to hold Antifa responsible for the violence and destruction. Read more…
WATCH: Antifa's Terrorist Assault on America
Sen. Cruz Joins AEI's "What the Hell Is Going On" Podcast
This week, Sen. Cruz joined the American Enterprise Institute's 'What the Hell is Going On' podcast with hosts Danielle Pletka and Marc Thiessen for a wide-ranging discussion on George Floyd's tragic death, the violent riots breaking out across the country, the ongoing coronavirus pandemic, the Chinese Communist Party's responsibility for endangering millions of lives, and the catastrophic Obama-Iran nuclear deal. Read more…
READ: Ami Magazine: Ted Cruz 'Undoubtedly One of the Best Friends of the Jewish Community'
Following New York City Mayor Bill de Blasio's targeting of the Jewish community during the coronavirus pandemic, U.S. Sen. Ted Cruz (R-Texas) joined Rabbi Yitzchok Frankfurter – founder and editor-in-chief of Ami Magazine, the largest Jewish weekly publication in the world – for an in-depth interview on combatting anti-Semitism, protecting Americans' religious liberty, and the importance of the Trump administration's pro-Israel policies. Read more…
Sen. Cruz Announces Staff Hire to D.C. Office
Sen. Cruz on Friday announced a new staff hire in his Washington, D.C. office. He has named Chris Jaarda as Legislative Director. Read more…
Following Rosenstein's Testimony, Sen. Cruz Slams Former U.S. Deputy Attorney General's Negligence on Fox News' 'Hannity'
Sen. Cruz on Wednesday appeared on Fox News' 'Hannity,' following his questioning of former U.S. Deputy Attorney General Rod Rosenstein, where he condemned the Obama administration's abuse of power in targeting President Trump's campaign and administration. Read more…
Sens. Cruz, Shaheen Introduce Legislation Expanding Sanctions to Block Completion of Nord Stream 2
Sens. Cruz and Jeanne Shaheen (D-N.H.), members of the Senate Foreign Relations Committee on Thursday introduced legislation clarifying and expanding the sanctions of their bipartisan bill, the Protecting Europe's Energy Security Act, to block the Nord Stream 2 pipeline's completion. Read more…
Sens. Cruz, Rubio, Scott, Colleagues Introduce Bipartisan, Bicameral American Space Commerce Act
Sen. Cruz, chairman of the Senate Subcommittee on Aviation and Space, along with Sens. Marco Rubio (R-Fla.), Rick Scott (R-Fla.), Roger Wicker, (R-Miss.), and Dianne Feinstein (D-Calif.) introduced the bipartisan, bicameral American Space Commerce Act of 2020. Read more…
Sens. Cruz, Cornyn on Confirmation of Drew Tipton as U.S. District Judge in Corpus Christi
Sens. Cruz and John Cornyn (R-Texas), released statements after the Senate confirmed Drew Tipton to fill Texas' final federal judicial vacancy on the U.S. District Court for the Southern District of Texas in Corpus Christi. Read more…
Sen. Cruz: 'The Obama Administration Targeted President Trump by Weaponizing and Politicizing the DOJ, FBI, and the Intelligence Community'
Sen. Cruz, member of the Senate Committee on the Judiciary, on Wednesday questioned former U.S. Deputy Attorney General Rod Rosenstein at a full committee hearing examining the abuse of power committed by the Obama administration in 2016 and 2017 to weaponize the Department of Justice (DOJ), the Federal Bureau of Investigation (FBI), and the intelligence community against President Trump's campaign and incoming administration. Read more…
WATCH: Cruz Calls Terrorism Erupting Across Country Unacceptable
Sen. Cruz: 'There Are Zero Legitimate Law Enforcement Justifications for What Happened to George Floyd. None.'
Sen. Cruz on Wednesday spoke on the Senate Floor following the horrific death of George Floyd, a native Houstonian. In his remarks, Sen. Cruz condemned the violence of Antifa, a domestic terrorist organization that has exploited the just and peaceful protests to riot in the streets, loot our stores, and murder innocent Americans and law-abiding police officers in major U.S. cities across the country. Read more…
WATCH: Cruz on Fox News: "Rioting Cannot Be Tolerated. It Needs to End and It Needs to End Now."
WATCH: Sen. Cruz Condemns Politicians Shilling for Antifa on Fox News
Sen. Cruz Calls Violent Antifa Riots a 'Terrorist Assault' on Our Country That Must Be Stopped
Sen. Cruz on Tuesday appeared on Fox News' 'Outnumbered Overtime w/ Harris Faulkner,' to condemn the violent riots that have broken out amid peaceful protests following the horrific death of George Floyd. Sen. Cruz also spoke with reporters, calling for strong leadership to protect all Americans and fairly and equally enforce the law for everyone. Read more…
Sens. Cruz, Blackburn, Cornyn, Cotton, Inhofe, Lankford, and Lee Submit Amicus Brief to Supreme Court in Voting Rights Act Case
Sens. Cruz, Marsha Blackburn (R-Tenn.), John Cornyn (R-Texas), Tom Cotton (R-Ark.), James Inhofe (R-Okla.), James Lankford (R-Okla.), and Mike Lee (R-Utah) this week submitted a joint amicus brief asking the Supreme Court of the United States to hear the case of DNC v. Hobbs, because the lower court's decision would jeopardize scores of neutral voting laws that are designed to prevent and deter election fraud. Read more…
Sen. Cruz Urges Texans to Prepare for Hurricane Season Amid Coronavirus Pandemic
On Monday, Sen. Cruz issued a statement in preparation for the upcoming hurricane season. Read more…
After Historic Launch, Sen. Cruz Speaks with Astronauts at Johnson Space Center
On Sunday, Sen. Cruz, chairman of the Senate Subcommittee on Aviation and Space, applauded astronauts Doug Hurley and Bob Behnken on successfully completing the first launch into space from U.S. soil in nearly a decade and the first launch on a commercially-created spacecraft in American history. Read more…