Greetings, 
This summer, as we are battling a deadly global pandemic, an angry mob has gotten out of control, and our businesses, our institutions, and our history are getting dragged into the riot riptide. What began with rightful outrage over the horrific act of police brutality that unjustly took the life of George Floyd on Memorial Day has devolved into angry rioters exploiting peaceful protests to sow chaos and division.

These violent individuals have destroyed businesses and harassed, assaulted, and in some cases killed innocent civilians and law enforcement officers. They've torn down statues honoring Junipero Serra and Hans Christian Heg, and made plans to tear down a statue of the Great Emancipator – Abraham Lincoln. How tearing down monuments to a Catholic priest, an immigrant and an abolitionist who died fighting for the Union, and the American president who issued the Emancipation Proclamation is relevant to police brutality strains credulity.

Enough is enough. It's time to take back our cities. That's why, in the weeks ahead, I will introduce legislation to hold state and local officials liable when they abdicate their legal duty to protect the public, in cases where death, serious bodily harm, or significant property damage have occurred.
*** 
This month, we celebrated the birth of our nation and the gift of independence. Throughout the history of mankind, freedom has been the exception. And yet, here in America, freedom has been delivered and defended for every man, women, and child.
Our Founding Fathers believed that rights come from God – not government – and that all men are created equal. These two revolutionary beliefs are the bonds that unite Americans still today.
At a time when politicians at the local and state levels have ceded to the violent anarchists harming our children, destroying our cities, and fueling the flames of anger and unrest that threaten to tear apart the fabric of our society, now more than ever, we need leaders – on both sides of the political aisle – who will stand up and remember that America is the greatest nation in the history of the world.

We need leaders who do not endeavor to tear down the foundations of our nation. We need leaders like Dr. Martin Luther King Jr. who will make an explicit appeal to the promises this nation was founded upon, the promises of freedom, the promises of equality. 

We have not yet fully achieved that, but we can. That's the beauty of this American experiment. We're a nation founded on the proposition that all men are created equal, and we must remember Dr. King's call to unity and justice. 

*** 
Last week, I appeared on Fox News' 'Hannity' and made the case that we've got to stand up for law enforcement and stand up for America. To impugn the integrity of everyone working in law enforcement is a disservice to our nation, and I was proud last month when the Republican-led Senate passed a resolution honoring the life of retired St. Louis police captain David Dorn, who was shot to death by rioters when he stepped up to protect his community.

Further, we know that violent crime disproportionally affects low-income communities, and that law enforcement plays a critical role in protecting life and preserving a free and functioning society. That's why I've introduced a resolution calling for justice for George Floyd but opposing recent calls to defund the police. Though our nation has taken many troubled turns on our continuing march toward justice, defunding and abolishing police departments will undoubtedly take us backwards in that endeavor.  

***
Finally, while we're in this moment of national struggle, we must not forget that we are battling a serious, deadly pandemic that has hit Texas particularly hard in the past few weeks. After urging the Trump administration to continue federal support for Community-Based Testing Sites in Texas, I'm grateful the administration heeded that call to keep testing accessible to Texans.

The pandemic is wreaking havoc on our economy as well, and over 44 million Americans have lost their jobs in the last few months. That's why I introduced the Work Safe Act, which would provide tax credits to businesses that test employees for COVID-19, sent a letter urging the Department of Treasury and the Small Business Administration to simplify the loan forgiveness application for the Paycheck Protection Program (PPP), which would help ensure that small businesses that have continued to support their employees during the COVID-19 pandemic can more quickly receive loan forgiveness, and introduced the LIFT UP Act, which would expand eligibility for debt forgiveness provided in the CARES Act to small businesses that received Small Business Administration loans.

And because I believe the communist government of China bears enormous responsibility and culpability for the COVID-19 pandemic, I've introduced legislation to incentivize pharmaceutical and medical device supply manufacturers to relocate to the United States and lessen our dependence on China.  

As we continue to deal with the COVID-19 pandemic, the economic crisis, and those who seek to sow division among us, I know that if we stick together and support one another, we will come through these trying times stronger than before.

Keep Texas Strong,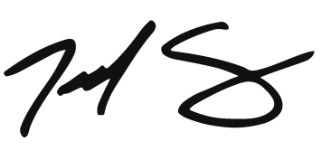 Ted Cruz
ADDITIONAL FROM SEN. CRUZ
Sen. Cruz: 'America Is the Greatest Nation in the History of the World'
Sen. Cruz issued the following statement in advance of Independence Day: "This weekend, we celebrate the birth of our nation and the gift of independence. Throughout the history of mankind, freedom has been the exception. And yet, here in America, freedom has been delivered and defended for every man, women, and child. Each day, our brave men and women in uniform risk life and limb here at home and across the globe to preserve and defend that freedom. It is because of their sacrifice that America remains a shining city on a hill. Read more…

Sen. Cruz on Violent Rioters: We Need Leaders to Stand up and Defend America Unapologetically
With violent crime on the rise and Democratic politicians allowing radical Leftists' dangerous "defund the police" movement to gain steam, U.S. Sen. Ted Cruz (R-Texas) on Wednesday appeared on Fox News' 'Hannity' and the 'Joe Pags Show,' where he slammed the violence and riots and urged U.S. officials and politicians to stand up and defend America. Watch here…

Sens. Cruz, Rubio, Capito, Tillis Introduce Loan Interest Forgiveness for Taxpayers Under a Pandemic Act
Sens. Ted Cruz, Marco Rubio (R-Fla.), Shelley Moore Capito (R-W.Va.), and Thom Tillis (R-N.C.) today introduced the Loan Interest Forgiveness for Taxpayers Under a Pandemic (LIFT UP) Act, legislation that would expand the eligibility for debt forgiveness provided in the CARES Act to small businesses that received Small Business Administration (SBA) disaster loans. Read more…

Sen. Cruz on Administration's Decision to Extend Federal Support for Testing Site in Texas
Sen. Ted Cruz today issued the following statement regarding the administration's decision to extend federal support for Community-Bases Testing Site in Texas for two weeks: "I'm grateful the administration heeded my call with Sen. Cornyn to extend federal support for Community-Based Testing Sites in Texas. Our fight against the coronavirus isn't over, and it is important to provide state and local officials every tool available to protect public health. We must remain vigilant as we work to defeat this virus and get our economy get back on its feet. Testing is crucial to those endeavors." Read more…

Sen. Cruz: The Chinese Communist Party Bears Enormous Responsibility for the Coronavirus Pandemic
Sen. Ted Cruz, member of the Senate Judiciary Committee, during a full committee hearing on Tuesday discussed the Chinese Communist Party's culpability in allowing the coronavirus outbreak to become a global pandemic and examined legal actions the U.S. and international community could take to hold accountable the Chinese officials directly responsible for endangering millions of lives. Read more…

Sen. Cruz Applauds Passage of Resolution Honoring Life of Retired St. Louis Police Captain David Dorn
Sen. Ted Cruz on Thursday applauded a bipartisan resolution led by Missouri Senators Roy Blunt and Josh Hawley to honor the life of St. Louis police captain David Dorn, who was killed during the violent riots that erupted in response to the tragic death of George Floyd. Read more…

More Cruz News: