To Our Texas Service Members and Law Enforcement: We Salute You
Greetings,

As I continued my travels around the Lone Star State last week, I spent time with law enforcement and our servicemen and women who work to secure our communities and our country.

Last Thursday, I traveled from Amarillo to Lubbock to meet with local law enforcement to discuss the needs of police and the challenges they are facing throughout West Texas. During our discussion on the impact the Biden Border crisis is having on West Texas communities, local law enforcement shared information with me on the surge of narcotics coming across our southern border from human and drug smuggling that is poisoning Texans and Americans across the country.

Because of President Biden's political decisions, Texas is dealing with the consequences of the border crisis and I am thankful for law enforcement and first responders who are working to secure the border and protect our communities. Now more than ever, I remain committed to leading the fight in the Senate to secure the border and reinstate the immigration policies that kept illegal immigration at its lowest level in 45 years under the previous administration.
Next, I headed to El Paso to participate in a roundtable discussion with local officials and job creators hosted by the El Paso Hispanic Chamber of Commerce. There, community leaders and I discussed issues affecting the greater El Paso region, including trade, immigration and border security, COVID-19 economic recovery, and the unfolding situation in Afghanistan.

During our roundtable discussion, I thanked the small business owners who create jobs and opportunities in El Paso. I listened to their concerns about rising inflation and the possibility of new taxes and regulations that would make it harder for their businesses to survive. They informed me they are also concerned about the border crisis as law enforcement grapples with the over 1 million illegal immigrants who have crossed the border in the last eight months under the Biden administration. My priority continues to be fighting for small businesses and the safety and security of communities like El Paso. When small businesses have the freedom to grow and thrive, there is more prosperity and opportunity in El Paso and a brighter future for Texans.

Throughout my meetings in Lubbock and El Paso, the loss of our brave young servicemen and women in a horrific terrorist attack in Afghanistan weighed on the minds and hearts of Texans.
In order to remain fully briefed on the withdrawal of the U.S. from Afghanistan and the evacuations of Americans and Afghans, I spent a morning at El Paso's Fort Bliss Army Base. Upon arrival, I received a briefing from the base Commander and an aerial tour of a housing facility for Afghans. The base is in the process of building tents for up to 10,000 people, and I learned there are incomplete policies for vetting those people and they can exit the base. I have been concerned throughout the chaotic, botched evacuation that far too many of the Afghans who were being brought into the U.S. are not being adequately vetted, and following this briefing and tour, I intend to keep leading the fight for Afghans who have not been vetted to be taken to safe third party countries until proper vetting can take place in order to secure our communities in Texas and across the country.

On Monday, I headed to Joint Base San Antonio's Lackland Air Force Base to present a Bronze Star Award to Chief Master Sgt. (retired) Elizabeth Melahn for her courageous service in Afghanistan in 2006 and 2007. I was proud to honor the incredible bravery of an Afghanistan veteran, and to pay tribute to all those who sacrificed greatly-many paying the ultimate price. It was an honor to thank Chief Mast Sgt. Melahn in person for her service and to send a message to every soldier, sailor, Marine, and airman who served in Afghanistan: Your service has helped keep America safe. Thank you for answering the call to defend our nation.

Following the presentation, I spoke with local reporters about the sacrifices of our active duty service members and our veterans in the wake of the rushed and catastrophic withdrawal from Afghanistan:

"Today is a hard day. It's a hard day for veterans. It's a hard day for active duty military. Over the past couple of weeks watching the catastrophe unfold in Afghanistan has caused a lot of veterans to be angry, a lot of veterans to be horrified-Americans across the country are horrified as we see the chaos that is engulfing Afghanistan. I think there were decisions by the administration in terms of how to execute this drawdown that were quite simply indefensible. The decision to abandon the Bagram Airfield to hand it over the Taliban endangered lives of our servicemen and women and has played a significant part in subjecting our servicemen and women to the suicide bombing that took the lives of 13 servicemen and women just a few days ago."
On behalf of the 29 million Texans I proudly represent, thank you to all of our Armed Forces service members who defend America abroad, and all first responders who protect our communities at home. America is great because of you.

Keep Texas Strong,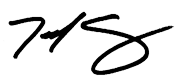 MORE ON SEN. CRUZ IN TEXAS:

KAMC Lubbock - Cruz calls for Congress to investigate Afghanistan exit while visiting Lubbock Sheriff's Dept.

KCBD Lubbock - Sen. Ted Cruz visits Lubbock, meets law enforcement to discuss challenges they face

KFOX El Paso - Sen. Ted Cruz in El Paso

Western Journal - Ted Cruz Tours Texas Afghan Refugee Camp, Calls for Refugees to Be Sent to 'Neutral and Safe Third Country'