e-Newsletter - Week of March 31st
Greetings,
It was another busy week on Capitol Hill!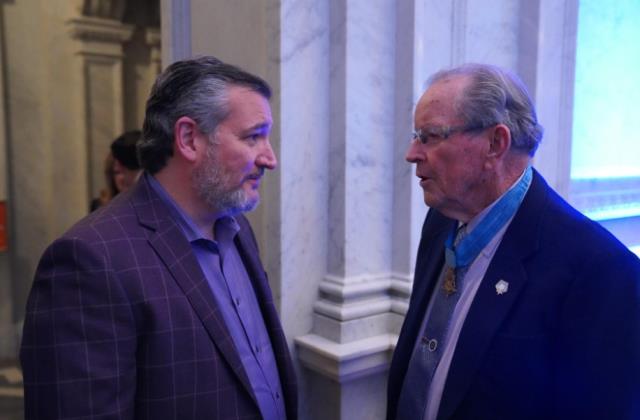 Monday evening, I joined the National Medal of Honor Museum in celebrating 160 years. It was a privilege to speak to Major General (Ret.) Patrick Henry Brady, a Texan, who received an award for his heroic rescue mission in the Vietnam War. Thank you, Major General Brady, for your bravery and service to our great nation.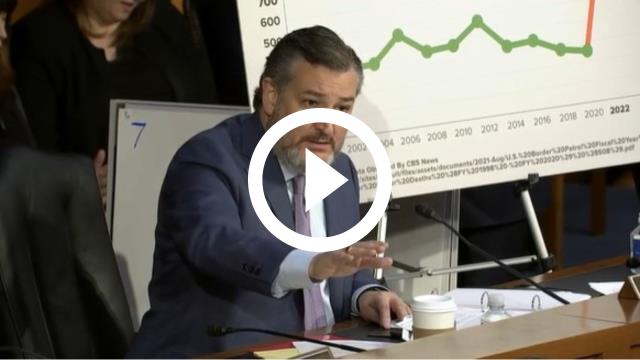 On Tuesday, I attended a hearing in the Senate Judiciary Committee with Homeland Security Secretary Alejandro Mayorkas. ↑
"Mr. Secretary, I want to say to you right now: Your behavior is disgraceful. And if you had integrity, you would resign. The men and women of the Border Patrol, they've never had a political leader undermine them. … This is a crisis. It's a disgrace. And you won't even admit this human tragedy is a crisis."
Secretary Mayorkas refused to answer when asked how many illegal immigrants had died at our southern border in 2022. A staggering 853 people died. When you look at the data going back to 1998, typically between 300 and 400 illegal immigrants died per year at our southern border. But in 2021, when Mayorkas became Secretary of Homeland Security, the number of deaths increased substantially.
"Mr. Secretary, you have just testified to the American people you're incompetent at your job."
Read the release here.

In my role as the Ranking Member of the Senate Commerce Committee, I sent letters to nine Big Tech firms seeking answers about coordination with more than 40 government officials who were attempting to flag, censor, and investigate the content and accounts of Americans online.
"Agencies like the Federal Bureau of Investigation (FBI), Department of Homeland Security (DHS), and the Department of State (DOS) turned their attention to micromanaging what Americans can post and see online."
Read the release here.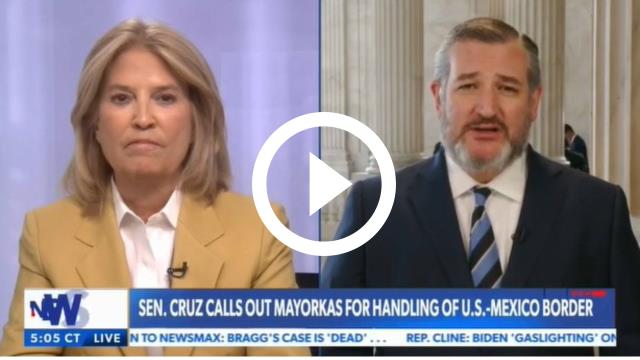 Wednesday, I joined Greta van Susteren on Newsmax to discuss why my Authorization for Use of Military Force (AUMF) amendment was important↑
The Authorization for the Use of Military Force enabled our military to exercise "necessary and appropriate force" in the Middle East. I feared that repealing this AUMF would be used as an excuse by the Biden administration to ignore Iranian attacks on Americans overseas. I filed an amendment clarifying that the President had no such excuse, and would still be obligated to protect our men and women in the field. Only 3 Democrats supported my commonsense amendment, and the amendment failed. Under these circumstances, I voted to keep the authorization in place.
"The number one foreign policy objective of the Biden White House is to enter into another disastrous Iran nuclear deal. And so as a result, they're willing to roll over for the Ayatollah over and over and over again and ignore attacks on American troops. It is wrong, it is dangerous, and Biden's weakness has made America far more in jeopardy."
Click above to view what I had to say on Hannity.  ↑
Wednesday, I joined Fox News Channel's Sean Hannity to discuss the Biden Border Crisis. 
 "They've made a political choice. At the beginning of the Biden administration, they decided unlimited illegal immigration, open borders. They view every one of the 5.5 million illegal immigrants who's come in under Joe Biden as a future Democrat voter. And so they're perfectly willing to turn a blind eye."
I joined Mornings with Maria on Fox Business Network on Thursday to discuss the recent GDP estimate and how to get government spending under control.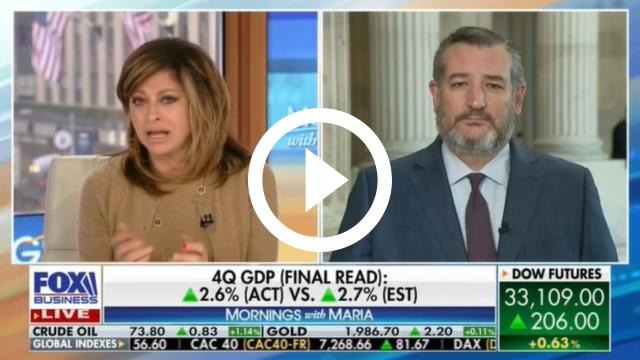 Click above to hear my conversation with Maria Bartiromo. ↑
"As you know, my number one priority is jobs, because in the state of Texas I represent 30 million Texans, and what Texans want—we want more jobs, we want higher wages, we want more opportunity. And the way you get that is you create an environment where small businesses can prosper. You do that through low taxes that are predictable, that are understandable. You do that through reasonable regulations."
Thursday afternoon, I took to the Senate floor to live UC two school safety bills—in other words, to ask the Senate for unanimous consent to pass these bills. This legislation would be the most far reaching school safety legislation ever enacted. They would devote $15 billion to double the number of armed police officers on campus to protect our kids. They would also devote $10 billion to put more mental health professionals in schools, because so many of these troubled mass murderers have had a long and horrifying descent into mental illness before they commit their crimes. They also devote $2.56 billion for physical security in schools. When I brought these bills before the Senate last year, Democrats blocked them. And this week, Democrats blocked these common-sense solutions again, endangering children all across America.

Senator Chris Murphy (D-Conn.) led the objection to this historic legislation passing by unanimous consent.
"If the Democrats had not objected in September of 2022, this horrific murder in Nashville could have been prevented. It should have been prevented. And we have a responsibility to do everything we can to prevent the next one."
Read the release here.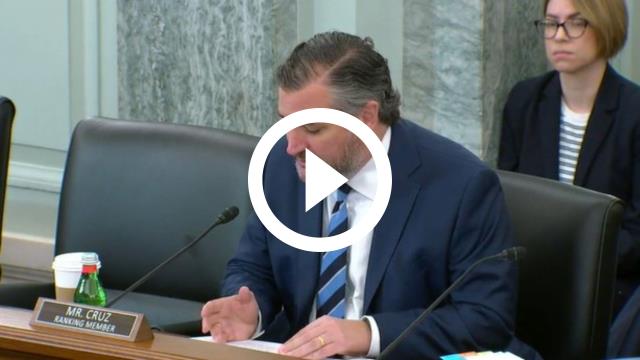 On Wednesday morning, I presided over a Senate Commerce Committee Hearing on, "Advancing Next Generation Aviation Technologies." ↑
"The FAA must move quickly to keep up with this innovation or risk stifling progress made by the private sector. I've heard more than once that better aviation technologies exist but aren't used today because they're incompatible with the FAA's legacy systems or the FAA has yet to certify them. We'll hear today that innovative companies are going elsewhere because of FAA red tape. For example, some are leaving the U.S. for regulatory sandboxes in Australia or certification frameworks in the UK. This is antithetical to America's ethos of innovation and it's frankly embarrassing for businesses to be lost to other countries when we can't get our act together."
Read the release here.

Rest assured, I am fighting for Texas each and every day. God bless y'all!

 
Keep Texas Strong,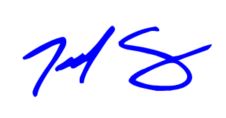 MORE FROM SEN. CRUZ:


ICYMI: Ted Cruz Scores Win Over Biden As FAA Nominee Withdraws

READ: New bill would name Ports-to-Plains Corridor 'Interstate 27'

ICYMI: SEN. CRUZ APPLAUDS DIRECTV'S DECISION TO BRING NEWSMAX BACK ON AIR

READ:Cruz demands Big Tech answer on coordination with government over misinformation

ICYMI: Ted Cruz, Senate Republicans Introduce Legislation To Defund Sanctuary Cities

READ: Sen. Cruz Introduces Bill to Sanction Argentina's Vice President Cristina Fernandez and Five Officials
State and Service Spotlight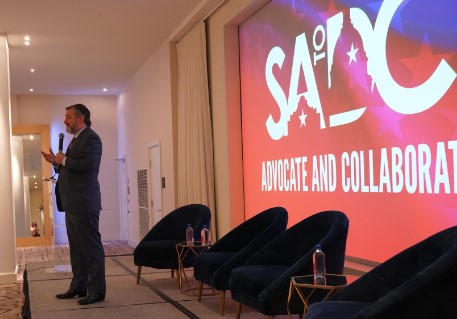 Tuesday morning, I visited with and spoke to the San Antonio Chamber of Commerce.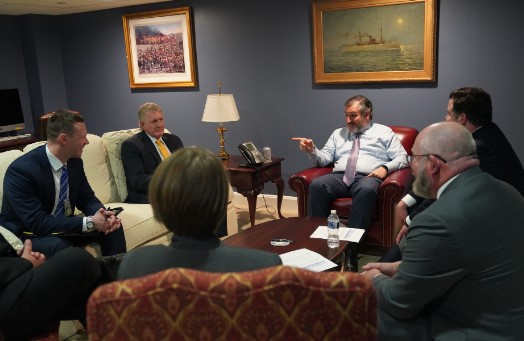 I got to chat with leadership from the City of Abilene.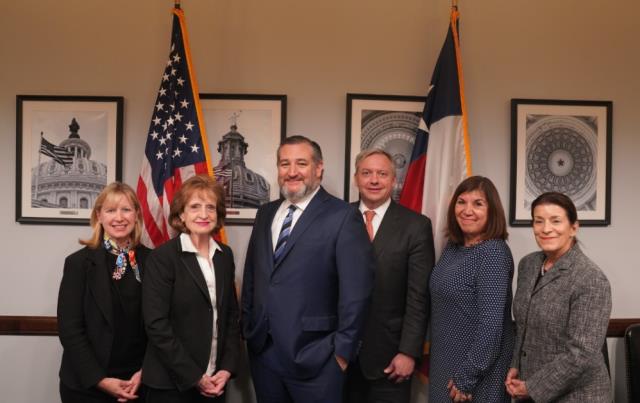 I sat down with Texas Access to Justice.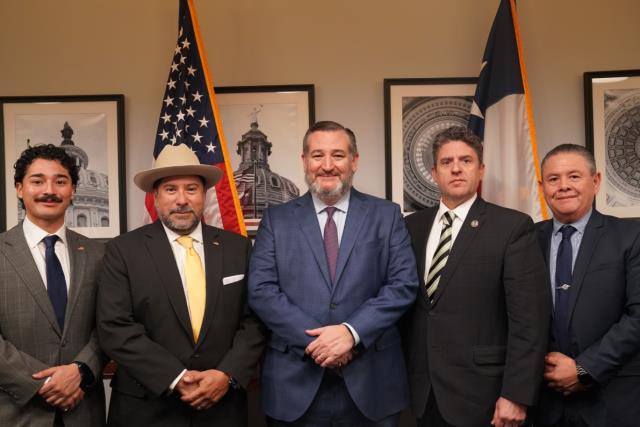 Thursday, I greeted the City of Pleasanton Leadership.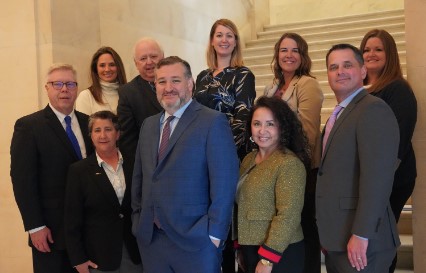 I got to visit with the Texas Apartment Association.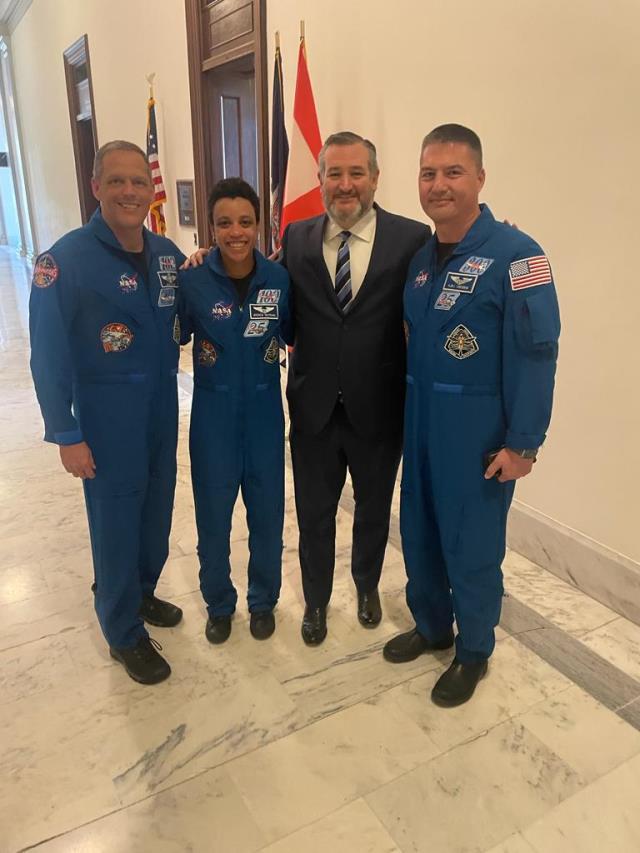 I ran into astronauts from NASA in the halls of the Senate!
Commerce Corner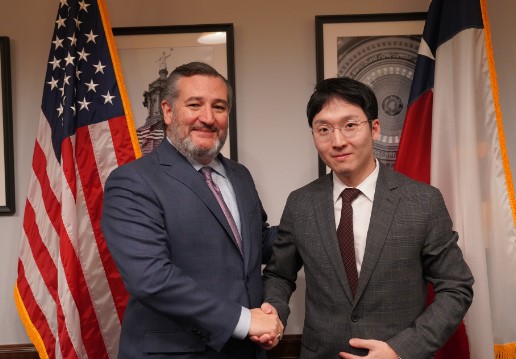 Amogy CEO Seonghoon Woo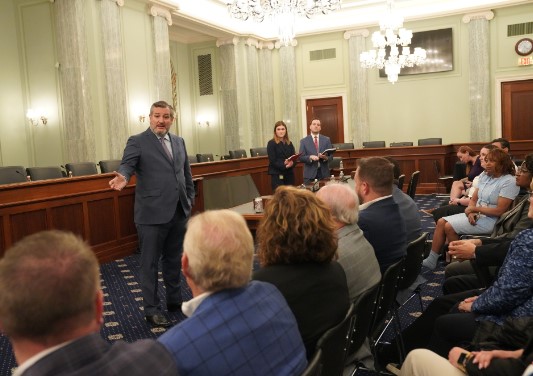 National League of Cities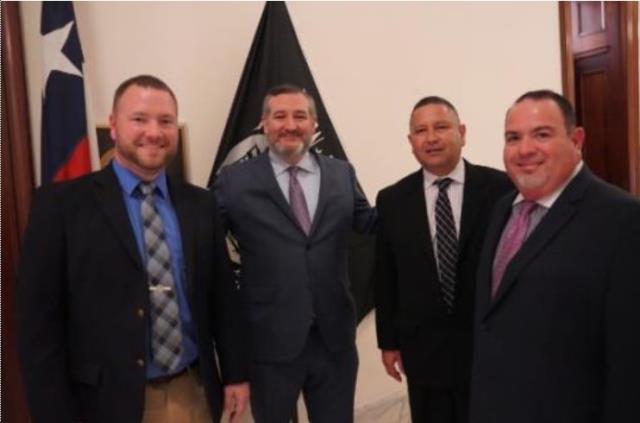 National Sheriffs' Association CEO and Executive Vice President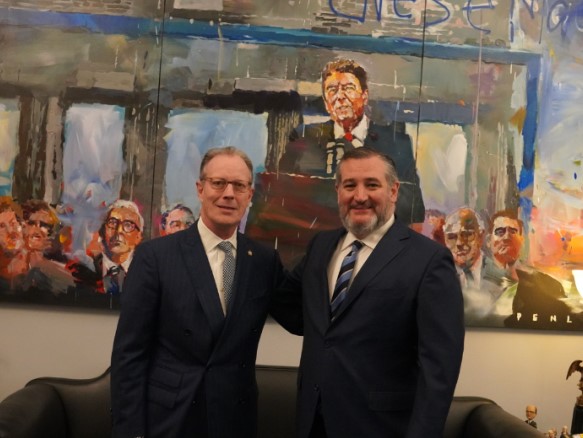 Association of Public and Land Grant Universities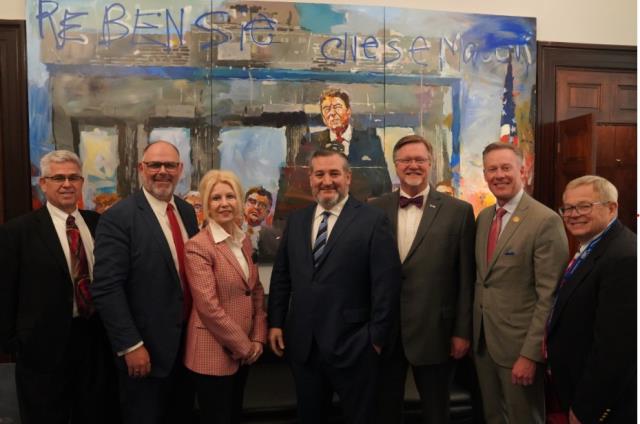 Ports to Plains Alliance