e-Newsletter - Week of March 10th
Howdy,
As always, it was an eventful week fighting for the priorities of Texans and meeting with them. This week

Friday, I joined Dagen McDowell and Sean Duffy on Fox Business' The Bottom Line to discuss my work as Ranking Member on the Senate Commerce Committee. Continually, members of this committee are handed nominees that we are unable to confirm in good conscience – Gigi Sohn, who ended up pulling her own nomination this week, and Phil Washington.

Click below to see my comments on Biden's nomination of Phil Washington for FAA Administrator. ↓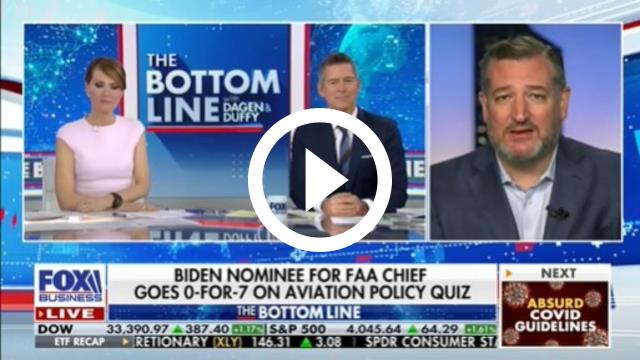 "He's wildly unqualified … At the hearing the Republicans all expressed very real concerns, but multiple Democrats did as well."
This week, I spoke with Jesse Watters following the horrific and tragic murder of two Americans in Matamoros, Mexico, near the Texas-Mexico border.
Watch below. ↓

"Listen, those who kill American citizens must be held accountable. And and at the first instance, this wouldn't happen if we had responsible presidential leadership. Joe Biden created the chaos at the border, stopped building the wall, reinstated catch-and-release, he pulled out of Remain in Mexico, and he's turned these vicious narco-terrorists into lucrative businessmen."
Read my op-ed in the National Review titled, "The Left's Assault on Judicial Independence Is Going to Get Someone Killed," which argues that progressive efforts to intimidate federal judges is dangerous not only to democracy, but to the judges themselves here or click below.
Wednesday, I joined Fox Business to discuss Gigi Sohn's withdrawal of consideration for nomination to serve at the FCC. 
"Thankfully, the Biden White House finally gave in. [Gigi Sohn] was going to be defeated, and so they withdrew the nomination. That's a great day for free speech in America."
Earlier that same day, I was privileged to give remarks at the Texas Water Conservation Association & National Waterways Conference.
A preview what I had to say to Jesse Kelly on The First TV ↓
"I cannot overstate how disappointed I've been. I think Merrick Garland has proven to be the most partisan and political Attorney General this country has ever had."
Be sure to see my full comments on the overt politicization of the DOJ under AG Garland by tuning in to The First TV's I'm Right with Jesse Kelly at 8:00pm CT tonight.

Wednesday, I delivered remarks on the Senate Floor on crime. Watch below↓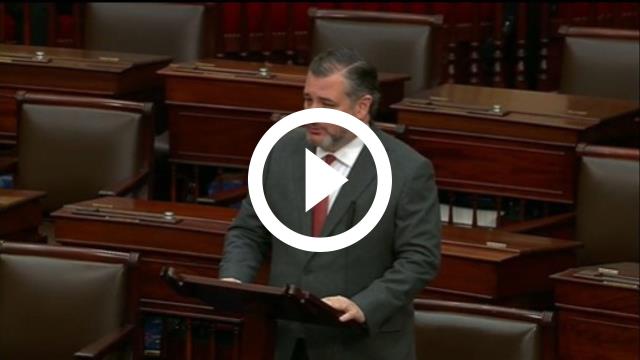 "77% of Americans believe violent crime is a serious problem. Tragically, Senate Democrats have been soft on crime for YEARS.  It's as simple as this: If you let violent criminals go – they will continue to commit more crimes. In D.C., Congress has a chance to say enough is enough."
The D.C. city council made the decision to lower penalties late last year, despite the fact that crime has been skyrocketing in the city in the past 12 months. Overall crime is up 25% in D.C. Car theft has increased 110% in D.C. Homicides have increased 30%. Who in their right mind looks to those rising crime rates and says the answer is to lower the penalties for violent crime?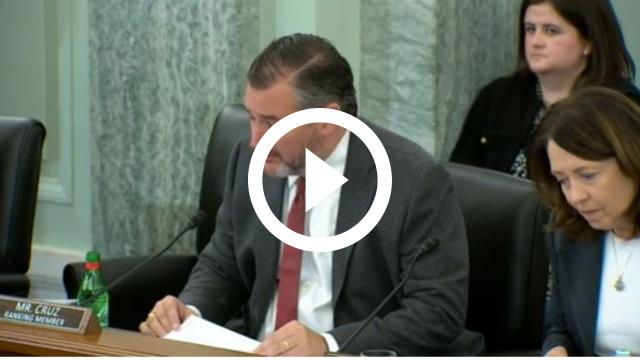 Wednesday, Chairwoman Cantwell and I presided over a Senate Commerce, Science and Transportation Committee hearing focused on oversight of the FAA under Acting Administrator Nolen. 
"Acting FAA Administrator Billy Nolen offers a sharp contrast to Biden's nominee, Phil Washington. Unlike Washington – who has no experience – Nolen is a pilot and has led airlines as they've implemented safety protocols. I believe Nolen would receive bipartisan support."
Read the release here.
On Thursday morning, I joined Joe Kernen on CNBC's Squawk Box to talk Gigi Sohn and the corporate media. ↑
"We have a democracy that's built on debate and free speech and discussion -- and it's perfectly fine for [Gigi Sohn] to advocate for her view. It's a different thing when … she's put in the place where she has the power to silence anyone that doesn't agree with her view. Now, that's very dangerous."
Rest assured, I will fight tirelessly to make sure we confirm nominees who are not only qualified, but able to fulfill the duties required of their roles while exercising good judgment and impartiality.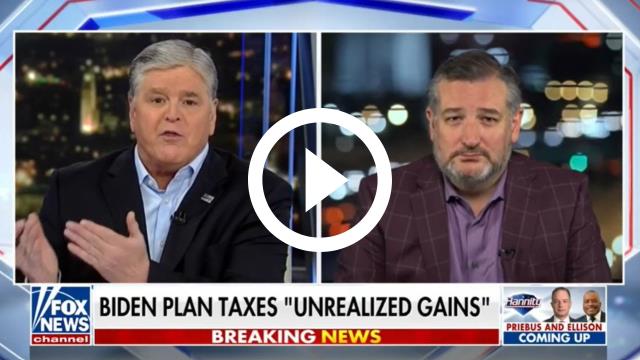 Thursday evening, I joined Fox News' Hannity to discuss the Biden tax plan. Watch above. ↑
"Alright, here's how many times the following words appear in the budget: 'equity' 63 times, 'climate' 148 times, 'environmental justice' 25 times, 'transgender' 8 times, 'intersex' - which I have no idea what that is - 7 times. Things the American people care about: 'inflation' only 10 times, 'fentanyl' twice, 'border security' 8 times, 'police' 4 times, 'law enforcement' 9 times, 'crime' 24 times, and 'gas prices' 3 times."
Keep Texas Strong,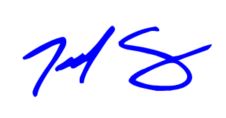 MORE FROM SEN. CRUZ: 


ICYMI: GOP senators accuse Education Department of allowing 'taxpayer-funded antisemitism' on college campuses 

READ: Ted Cruz floats acting FAA chief for permanent role 

ICYMI: Ted Cruz leads 12 Republicans in blasting NASA over 'highly politicized' climate regulation 

READ: Sen. Ted Cruz explains how your 401(k) may be politicized 

ICYMI: Ted Cruz delivers overdue family support for military cadets 

READ:Cruz Op-Ed: The Left's Assault on Judicial Independence is Going to Get Someone Killed  
State and Service Spotlight: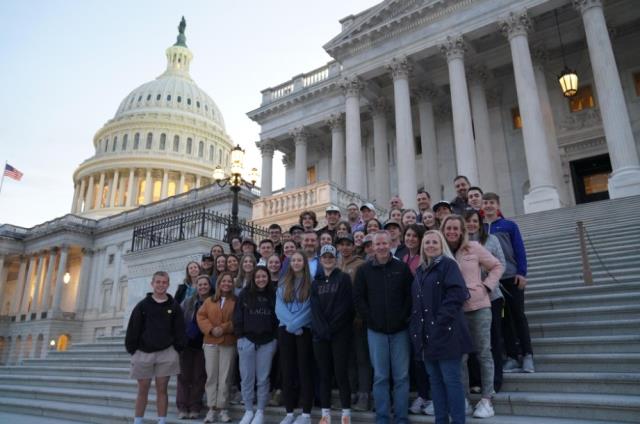 Christian Heritage Classic School of Longview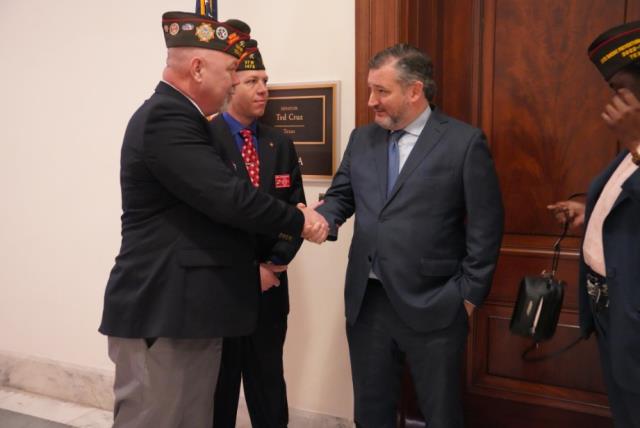 Texas Veterans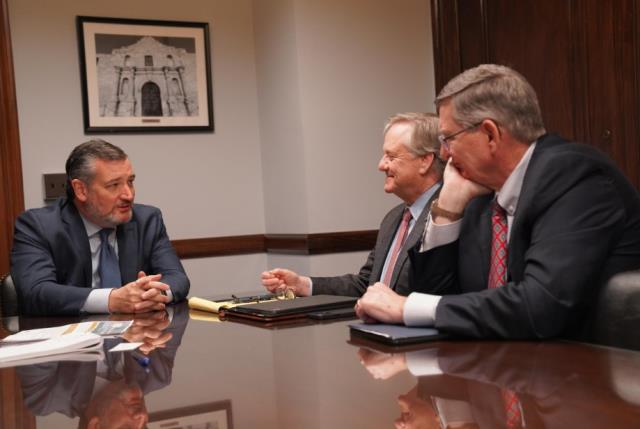 Permian Basin Petroleum Association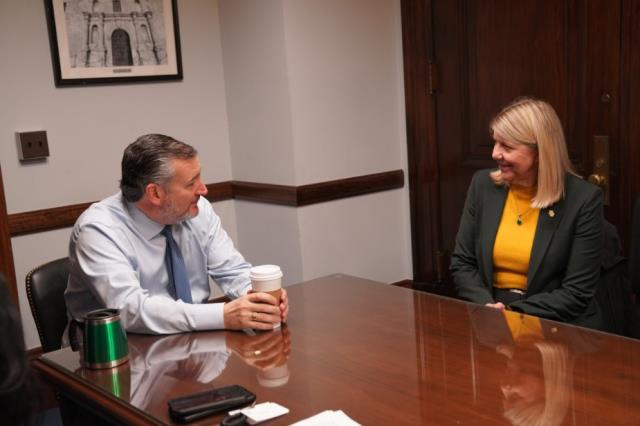 Baylor University President Linda Livingstone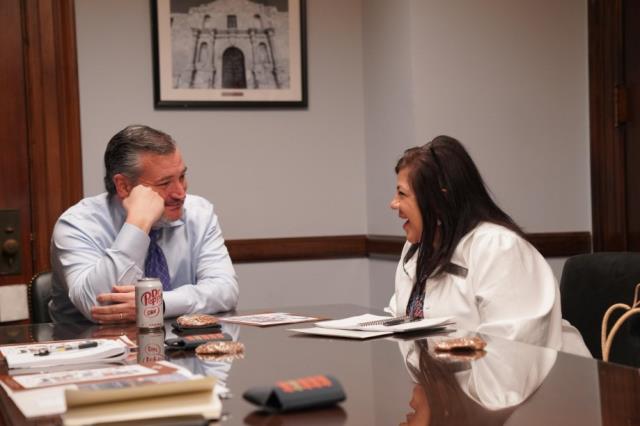 President of the Fort Worth Stockyard Business Association, Cheryl West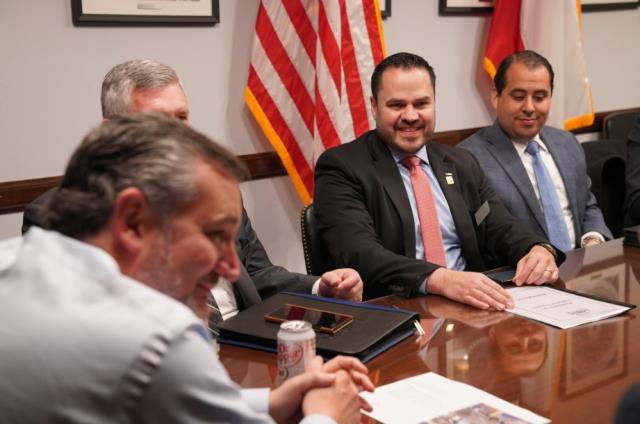 City of Laredo Leadership
Commerce Corner: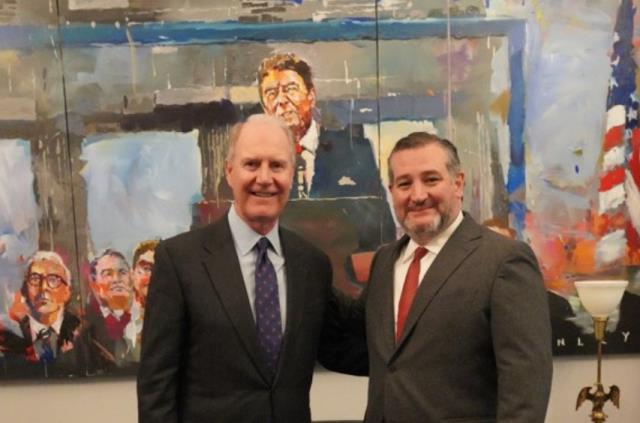 Southwest Airlines CEO & Chairman Gary Peters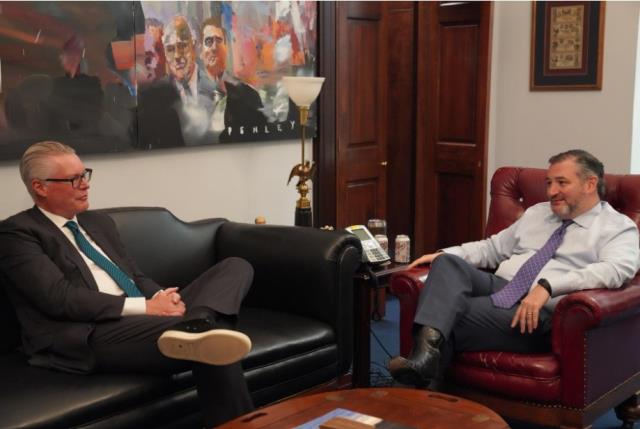 Delta Airlines CEO Ed Bastian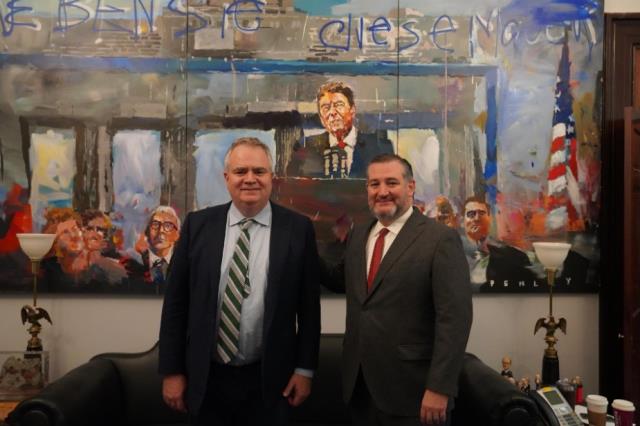 Jet Blue CEO Robin Hayes