e-Newsletter - Week of August 5th
Greetings,
As my team and I come to the end of the fourth week of session in the Senate, we are in the middle of a fight on President Biden's Schumer-Manchin-revived Build Back Broke tax-and-spend package. If you drive a pickup truck, suburban, or minivan and are already struggling to fill up your gas tanks, this bill will make it worse. It contains new energy taxes that violate Biden's pledge of no new taxes on the middle class. The Schumer-Manchin bill also contains provisions that will bankrupt West Virginia coal miners by undoing the Supreme Court's decision in West Virginia v. EPA. Beyond that, this bill will fund 87,000 new IRS agents, a massive influx who will target small businesses and middle class workers in Texas and around the country. Finally, this bill includes a new corporate minimum tax that will punish Texan manufacturers and keep them from investing in new production.

Even as we fight against this new threatening bill, we continue working tirelessly to address the many unresolved issues facing our nation. This includes the Biden Border Crisis. I have been fighting hard to secure our border from the Mexican cartels and their rampant drug and human trafficking.

Unfortunately, the Biden administration has been doing the opposite. It has failed to enforce the laws that protect our nation, instead spreading false narratives about the crisis. Because of this, on Monday I introduced a Sense of the Senate Resolution to highlight the Biden administration's failed border policies and provide an accurate account of what occurred in Del Rio last year when mounted Border Patrol officers were falsely accused of "whipping" illegal immigrants.

Read the full release here.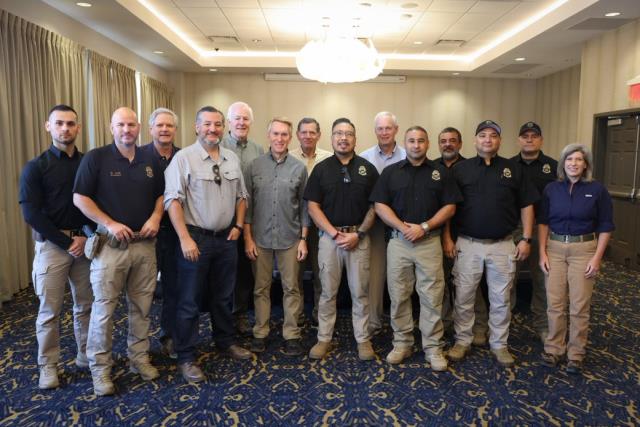 I have always been impressed with the humanity shown by our Border Patrol to illegal aliens, many of whom have been abused or worse by the cartels that smuggle them to the border.
On Thursday, I took to the floor of the U.S. Senate to relay my concern for Colombia's freedom to my colleagues. 
This weekend, on Sunday, Colombia will become the 10th government in the region controlled by the hard left when the country's new president, Gustavo Petro, will take office. I am deeply worried that, once he does, Colombia will join the ranks of anti-American forces in Latin America.
To hear my remarks, click the image below.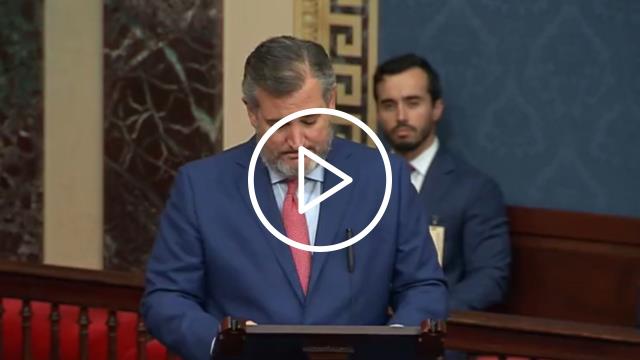 Watch my remarks about Colombia here ↑ 

Wednesday, I introduced the Catch Up Our Kids Act of 2022, legislation to combat learning loss that American children incurred as a result of COVID-19 pandemic-related school closures. Because Democrats dragged their feet about reopening schools, even after science revealed COVID-19 had a minimal impact on children, millions of kids fell behind educationally. This outcome is far more harmful than the pandemic. As a father, I am eager to address this foundationally important issue. Read the release here. 
 

"Senator Cruz's bill confirms what we already knew: he is a staunch supporter of educational freedom. The COVID-19 pandemic highlighted significant problems in the way our current education system operates, and the only real answer is securing parental rights in education by expanding school choice." 

-          American Federation for Children 
 

Lastly, but certainly not least, I am proud to have supported the 1.4 million veterans in Texas with my Tuesday evening vote for the PACT Act. I supported the bill because we need to take care of our veterans who have sacrificed so much to keep us safe. However, I'm disappointed that we couldn't come together to fix a Democrat-created budget gimmick that will allow Congress to subsequently spend another $400 billion in pork, on top of and completely unrelated to the laudable funding in this bill for veterans harmed by burn pits.

Rest assured, I will always be the strongest supporter of our brave men and women who serve in the United States Military. By answering the call to serve, you have secured liberty for every American. Your heroic service does not go unnoticed. For a list of ways I've advocated for veterans throughout my tenure in the Senate, read the release here.

Keep Texas Strong,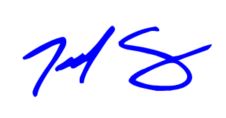 MORE FROM SEN. CRUZ: 

WATCH: Sen. Cruz on Kudlow 

ICYMI: Questioning the unquestionably partisan DOJ's motives 

READ: Sen. Cruz Introduces Bill to Combat Students' COVID-19 Learning Loss 

WATCH:  Sen. Cruz on Hannity 

ICYMI: Sen. Cruz takes on blasphemous claims dubbing the "Come and Take It" Flag "Violent Militia Extremism"
READ: Cruz introduces resolution to commend Border Patrol agents falsely accused of whipping migrants