Cruz Launches Statewide Tele-Tour
Greetings,  

This week was an important week in the fight against COVID-19, as health officials urged Americans to continue social distancing and stay home. It was also Holy Week. On Wednesday, Jews in Texas, America, and around the world celebrated Passover, remembering the Israelites' exodus from Egypt to freedom. And this weekend, Christians will celebrate Christ's triumph over sin and death so that we might live in fellowship with God and one another other. While Passover Seders and Resurrection Sunday both look differently this year, faith has provided special comfort as we stand united in the fight against COVID-19. 

This week, I launched a statewide tele-tour across Texas to connect with men and women on the front lines to combat COVID-19. On Monday, I joined a video conference with members of the Texas Trucking Association and Texas Hospital Association. On Tuesday and Wednesday, I spoke with members of the Houston Hispanic Chamber of Commerce and Beaumont Chamber of Commerce. And on Thursday I spoke with members of the Tyler Economic Development Council, Lufkin Economic Development Council, and job creators and local leaders of the Texarkana Chamber of Commerce. I talked about my tour more with Houston's Tom Abrahams. Watch that interview here. 

In the coming weeks, I'll continue talking with government officials, local leaders, and job creators about the challenges they're facing as they work to make sure our families are fed, our communities are safe, and people across the state can access the medical treatment they need.
Here in Texas, every time we face disaster, Texans help their fellow Texans, first responders step into the breach, and we come together. And though we're not able to come together physically, the Texas spirit of strength and resolve is getting each of us one day closer to defeating this deadly disease. As I said earlier this week on the Michael Berry Show, once we get this pandemic under control, we are going to be able to get people back to work, and get the economy roaring again. 

Keep up the fight and together we will get through this.
Keep Texas Strong,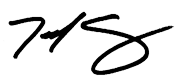 ADDITIONAL updateS FROM SEN. CRUZ
For more information and additional resources, visit www.cruz.senate.gov/coronavirus/. Please read below for an update from this past week.
Week One of Sen. Cruz's Statewide Tele-Tour 
In the first week of his virtual statewide tele-tour across the Lone Star State, Sen. Cruzconnected with communities in Central, Southeast, and East Texas who are on the front lines combatting COVID-19. Read more…
WATCH: Sen. Cruz Speaks with KTRK's Tom Abrahams About Providing Relief to Texas During the COVID-19 Crisis 
On Wednesday, Sen. Cruz spoke with Houston's Tom Abrahams about his statewide tele-tour of Texas. Watch here… 

Sens. Cruz, Cramer Urge the Treasury, Federal Reserve to Keep CARES Act Financial Assistance Industry Neutral, Free of Bias 
Sens. Cruz and Kevin Cramer (R-N.D.), led a letter to Treasury Secretary Steven Mnuchin and Federal Reserve Chairman Jerome Powell urging them to keep the financial assistance authorized by the CARES Act industry neutral and free of bias. Read more… 

Sen. Cruz Vows to Hold Chinese Officials Involved in Coronavirus Coverup Accountable 
Sen. Cruz, member of the Senate Foreign Relations Committee, who has long-warned that China poses the most significant long-term geopolitical threat facing America and our allies - on Tuesday slammed the Chinese Communist Party for its culpability in allowing the coronavirus to become a global pandemic and vowed to hold Chinese officials accountable for endangering millions of lives around the world. Read more… 

Sens. Cruz, Cornyn, Colleagues Oppose Appointment of Chinese Official to UN Human Rights Group 
Sens. Cruz, member of the Senate Foreign Relations Committee, John Cornyn (R-Texas), and Senate colleagues sent a letter on Tuesday to United Nations Secretary-General António Guterres expressing opposition to the appointment of Minister of the Chinese Mission in Geneva Jiang Duan to the United Nations Human Rights Council Consultative Group. Read more… 

LISTEN: Cruz on The Michael Berry Show: Once We Get This Pandemic Under Control, That's When We Will Get the Economy Roaring Again 
During his statewide tele-tour to connect with men and women on the front lines combatting COVID-19, Sen. Cruz called into Houston's Michael Berry Show to talk about the challenges posed by the coronavirus pandemic to public health, the economy, and the energy industry. Read more… 

Sens. Cruz, Inhofe, Colleagues Applaud President Trump for Deeming Firearm Businesses Essential 
Sens. Cruz, Jim Inhofe (R-Okla.) and Senate colleagues on Monday sent a letter to President Trump applauding the administration's recent decision to include firearm retailers and manufacturers in the Department of Homeland Security's Cybersecurity and Infrastructure Security Agency (CISA) advisory memo to states and localities regarding America's essential critical infrastructure workforce. Read more… 

Sens. Cruz, Hoeven & Reps. Fletcher, Burgess to Introduce Legislation Providing $3 Billion in Funding to Fill Strategic Petroleum Reserve With U.S. Crude Oil 
Sens. Cruz and John Hoeven (R-N.D.), along with Reps. Lizzie Fletcher (D-Texas) and Michael Burgess (R-Texas), and House and Senate colleagues on Monday announced they are introducing bipartisan, bicameral legislation to provide $3 billion in funding to purchase crude oil produced in the United States for the Strategic Petroleum Reserve (SPR). The legislation aligns with the request made by President Trump and Energy Secretary Dan Brouillette to fill the SPR. Read more… 

READ: Sen. Cruz and Rep. Graves on Fox News: Helping Airlines Take Wing Will Boost Entire Economy 
In an op-ed published on Fox News, Sen. Cruz, chairman of the Senate Subcommittee on Aviation and Space, and Rep. Sam Graves (R-Mo.), ranking member of the House Committee on Transportation and Infrastructure, discuss how the CARES Act will help the aviation industry and the hundreds of thousands of workers it supports recover and boost the entire economy. Read more… 

Sen. Cruz Urges Secretary Azar to Mass Produce Serological Tests to Ensure Americans Can Return Safely to Work 
As millions of Americans file for unemployment assistance as a result of the COVID-19 outbreak, Sen. Cruz on Monday urged Secretary of Health and Human Services Alex Azar in a letter to procure and distribute serological tests from the Strategic National Stockpile to help determine whether an individual has previously contracted and recovered from the coronavirus and enable more Americans to safely return to work. Read more… 

Sen. Cruz Launches Statewide Tele-Tour Connecting With Communities Combatting COVID-19 
As Texans work together to confront the two crises our country is facing, Sen. Cruzlaunched a virtual statewide tour to connect with men and women on the front lines combatting COVID-19. Read more… 

READ: Sen. Cruz in Yahoo Finance: How the CARES Act Helps Small Businesses 
In an op-ed published in Yahoo Finance, Sen. Cruz discusses how the emergency relief bill passed by Congress and signed into law last week, known as the CARES Act, will help the millions of small businesses hurting as communities work together to combat the coronavirus pandemic. Read more…