How The CARES Act Supports Hardworking Americans
Greetings, 
Right now, our nation is fighting two crises simultaneously. We are fighting a serious health crisis, COVID-19.  And, as a result of fighting this serious public health crisis, we are also fighting a serious economic crisis.

Small businesses across this country have seen their customers disappear and are on the verge of bankruptcy. Just last week, a record-breaking 6.6 million Americans sought unemployment assistance.  

If you have lost your job or are unable to earn a paycheck because of the COVID-19 outbreak, you might be wondering how the $2.2 trillion emergency relief bill (also known as the CARES Act) Congress passed last week helps you, your family, and those in your community who are also struggling.

The CARES Act provides immediate cash relief for hardworking men and women and their families.
• Every American earning under $75,000 ($112,500 for head of household) a year will receive a one-time check of $1,200, plus $500 per child.
• Every couple earning under $150,000 a year will receive a one-time check of $2,400, plus $500 per child.
 
The CARES Act also supports those individuals who have lost their job or are unable to earn a paycheck as a result of COVID-19 by:
• Increasing access to unemployment compensation for workers who would not    generally be eligible for these benefits and raises the amount of benefits.
• Extending coverage to the self-employed, including independent contractors and gig workers, increases the duration of benefits to up to 39 weeks, and increases state-allowed compensation by $600 per week through July.
As we all adjust to social distancing guidelines, the CARES Act also expands access to health savings accounts to cover telehealth and over the counter drugs without a prescription.

And the CARES Act empowers those small business owners and job creators who have had to shut their doors with the means to rehire their employees and keep them on payroll. More than $370 billion in emergency loans was appropriated to small businesses – which can have access through their community bank or other approved small business lender starting Friday, April 3, 2020.

Earlier this week, I appeared on Bloomberg TV and radio, Fox Business' Mornings with Maria, The Hugh Hewitt Show, Dallas' The Mark Davis Show, Lubbock's Chad Hasty Show, and Houston's Sam Malone Show to talk about the provisions of the CARES Act that will deliver real and meaningful relief to millions of Americans and the steps the Trump administration and Congress must continue to take to defeat COVID-19 and save lives.

We're fighting two serious crises at the exact same time. But I know that if we stick together, support one another, and listen to the medical experts, we will defeat this disease and our economy will recover stronger than before.
Keep Texas Strong,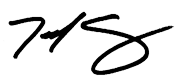 Ted Cruz
ADDITIONAL updateS FROM SEN. CRUZ
For more information and additional resources, visit www.cruz.senate.gov/coronavirus/. Please read below for an update from this past week.

Sen. Cruz to SBA: 'No Religious Organization Should Have to Cast Aside Its Religious Convictions to Receive Help in this Crisis'
On Thursday, Sen. Cruz sent a letter to Jovita Carranza, Administrator for the Small Business Administration (SBA), expressing concerns about how the Payroll Protection Program of the Coronavirus Aid, Relief, and Economic Security (CARES) Act is being administered in a way that undermines existing protections for religious organizations. Read more…

Sen. Cruz Highlights Relief Available to Hardworking Men & Women in CARES Act
As COVID-19 continues to spread in communities across the country and a record 6.6 million Americans seek unemployment benefits, on Thursday Sen. Cruz called in to Lubbock's Chad Hasty Show and Houston's Sam Malone Show to discuss the immediate emergency relief that is on its way to individuals and families. Read more…
WATCH: Sen. Cruz Joins Texas Values on Facebook Live
Sen. Cruz joined Texas Values President Jonathan Saenz for a conversation on Facebook Live about the emergency relief package and religious liberty in Texas. Watch here…
Sen. Cruz on CNBC's Squawk Box Highlights Tools & Resources Available to Small Businesses, Job Creators in CARES Act
Now that the third coronavirus emergency relief package, the Coronavirus Aid, Relief, and Economic Security (CARES) Act, has been signed into law, Sen. Cruz on Monday appeared on CNBC's Squawk Box to discuss the emergency relief that is on its way to individuals, families, and small businesses. Read more…
LISTEN: Sen. Cruz Touts Emergency Relief Provisions on the Joe Pags Show
Sen. Cruz joined the Joe Pags Show where he talked about China's role in the coronavirus pandemic, Saudi Arabia's flooding of the oil market, and the emergency relief package. Listen here…
Sen. Cruz: 'Our Priority Now Needs to Be the Immediacy of Beating This Pandemic'
On Wednesday Sen. Cruz appeared on Fox Business' 'Mornings with Maria', The Hugh Hewitt Show, and The Mark Davis Show to discuss the $2 trillion in emergency relief that is on its way to the American people and continued steps the Trump Administration and Congress must take to defeat COVID-19 and save lives. Read more…

Sen. Cruz on CNBC Calls on Saudi Arabia to Stop Flooding Oil Market, Driving Down Prices
As U.S. oil prices plunge to an 18-year low, Sen. Cruz appeared on CNBC where he called on Saudi Arabia – a diplomatic and military ally to the U.S. – to act like our ally, not our adversary, and stop flooding oil market and driving the price of oil down in the midst of a global pandemic. Read more…