Greetings, 

This summer, we are facing two simultaneous crises: a public health crisis caused by the coronavirus – a novel virus that has killed hundreds of thousands of people worldwide and over 10,000 people in Texas – and an economic crisis that has resulted in millions of Americans losing their jobs.

That's a lot to deal with. There's not a person in this country who hasn't been affected by what's going on.

While we're slowly re-opening, which is good news, the reality is that we still have a long way to go in terms of recovery. 

This is unprecedented in our lifetimes. You have to go back to the Great Depression to find a comparable economic catastrophe that has struck the American economy. We have millions of small businesses that have either gone out of business or are on the verge of bankruptcy. So the task going forward is enormous.

In the Senate, my colleagues and I worked together on four separate pieces of legislation that all passed with overwhelming bipartisan support.People often refer to these bills as stimulus legislation, but that is not what they were. I call them "relief" legislation, because these bills were designed to provide short-term, immediate relief to individuals, to families, and to businesses to help them get through crises.

We're in a different stage now - deciding what to do going forward, as things begin to open up and we get the economy going again.There are some on the Democrat side of the aisle who want to continue shoveling money at the problem. The reality is that the amount of money Congress has spent in the last few months to deal with our public health and economic crises is absolutely staggering. We've added over four trillion to our national debt since the beginning of year, and our national debt as a percentage of GDP is over 130 percent. Our fiscal situation is simply unsustainable.

We can't fix this problem by simply throwing more money at it. So right now, I believe we need to unleash the power of the American free enterprise system and focus on recovery legislationdesigned to get people back to work, and get them back to work safely.

That's why I'm introducing the RECOVERY Act, a comprehensive proposal to reduce taxes and regulations on small businesses so they can open their doors again, hire back their employees, and grow. The RECOVERY Act would also give a tax credit to employers to provide COVID-19 testing to their employees so that people can go back to work safely. The more testing we have that's reliable, the easier it is for people to keep their families safe and go back to work. But it doesn't stop there. My legislation would also:

- Help find cures for COVID-19 by expediting the approval process for vaccines and treatments;
- Deliver payroll tax relief to employers and employees;
- Bring supply chains back to the United States;
- Eliminate burdensome regulations that hurt small businesses;
- Allow Americans who stopped saving for retirement this year make "catch up" contributions;
- Empower states to approve and distribute diagnostic tests;
- Help get our kids back to school safely by providing parents the choice and flexibility they need to support their child's learning;
***
Despite these challenging times, Texas is strong. And we've been through extreme hardship before. Three years ago this month, Hurricane Harvey made landfall in Texas.As you all know too well, it hit Texas very hard. Two hundred and fifty miles of Texas were affected, from Corpus Christi all the way up to Louisiana.

I visited many communities in the aftermath of Hurricane Harvey, and in every community you saw the same spirit. Many folks had lost everything, but there was an awareness that we were going to make it through this and we were going to come out of it stronger. And I believe Texas is stronger today than we were three years ago, because adversity brings us together. I believe we'll get through the coronavirus pandemic the same way.
***
When I return to Washington, D.C. next month, I hope my colleagues in Congress can put aside partisan disputes to solve the challenges Americans are facing right now. But this is an election season and, if history is any indication, Washington gridlock might weigh things down.

This week, Democrats from all across the country convened for the "virtual" Democrat National Convention. During their pledges to ban fracking, raise taxes, and advance other policy objectives of the far Left, the Democrat Party failed to address an issue that has become more and more apparent: its problem with law and order.

Despite local elected Democrats dialing up their criticism of our brave men and women in blue in recent months, the Democrat Party's problem with law and order is really nothing new.

Here in Texas, the Democrat-led Austin City Council is defunding the police department by $150 million, which will mean fewer police officers on the force and cuts to forensic work and services for victims of crime. 
Catering to the violent mob puts every American life at risk – including those individuals who freely exercise their First Amendment rights or serve in law enforcement.

To fail to tell the truth about the valuable role law enforcement plays in American cities is moral and political malpractice. Are there law enforcement officers who violate the law? Yes, and when they do they should be held accountable. But to impugn the integrity of everyone working in law enforcement – like the Democrats are doing now – is a disservice to the men and women in blue and to our country.

The bottom line is that Texans want law enforcement to keep our communities safe, just as much as they want more jobs, more opportunities, higher wages, and the chance to provide for their families. That's what we're fighting for and that's what we want to protect.

So as we continue working together to combat the COVID-19 pandemic, the economic crisis, and those who seek to sow division among us, I know that if we stick together and support one another, we will come through these trying times stronger than before.
Keep Texas Strong,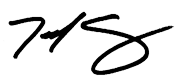 Ted Cruz
ADDITIONAL updateS FROM SEN. CRUZ


More Cruz News:
- Sen. Cruz Applauds President Trump's Move to Invoke Snapback Sanctions and Maintain Arms Embargo on Iran
- Sen. Cruz Urges Air Force Secretary To Select Texas City as Host for U.S. Space Command Headquarters
- Sen. Cruz on FoxNews.com: China Is Expanding Its Malign Influence All Over the World
- Sen. Cruz Applauds Diplomatic Breakthrough Between Israel and the U.A.E.
- Sen. Cruz Co-Sponsors the Purple Heart Commemorative Coin Act on Purple Heart Day
- Sen. Cruz & Lila Rose in National Review: The Federal Government Must Stop the Deadly Abortion Pill
- Sen. Cruz: 'Those Who Are Peaceably Protesting Are Seeing Their Protests Hijacked by Violent Anarchists'
- Sens. Cruz, Cornyn Introduce Legislation to Provide Certainty for Nationwide Permit Program for Texas Critical Infrastructure
- Sen. Cruz Urges Defense Secretary to Protect Religious Freedom in the Military
- Sen. Cruz Issues Statement Marking One Year Since the El Paso Shooting
- Sen. Cruz in the Houston Chronicle: Good Riddance to the Houston Chinese Consulate
- Sen. Cruz in Midland Reporter-Telegram: Standing With Trump in Support of Texas Energy Producers
- Sen. Cruz Warns Against Democrats Embracing Leftist Mob