The News with Sen. Cruz - June 26, 2015
June 26, 2015
Greetings,
This week the Supreme Court ruled to keep Obamacare's illegal taxes in place, which defies the Constitution and the rule of law. The Court's decision will harm millions of Americans who face skyrocketing premiums and are losing their jobs or being forced into part-time work. 
Repealing Obamacare has been my first priority since I came to the Senate, and I will continue to work to repeal this disastrous law and provide Americans with more personal, portable, and affordable health care choices.
Keep Texas strong,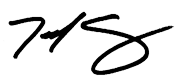 Ted Cruz
Sen. Cruz Speaks on Senate Floor in Response to King v. Burwell
On Thursday, Sen. Cruz spoke on the Senate floor regarding the U.S. Supreme Court's decision in King v. Burwell.
"Our government was designed to be one of laws, not of men," Sen. Cruz said. "And this transparent distortion is disgraceful. These justices are not behaving as umpires calling balls and strikes. They have joined a team, and it is a team that is hurting Americans across this country. Obamacare is the biggest job killer in America. Millions of Americans have lost their jobs, have been forced into part-time work, have lost their health insurance, have lost their doctors. Millions of Americans have seen their health insurance premiums skyrocket, and it is a direct result of President Obama, of Democrats in the United States Congress, and of lawless judges at the United States Supreme Court who have joined the team of the Obama administration. If those justices want to become legislators, I invite them to resign and run for office. That's the appropriate place to write laws: on this floor, not from that courtroom."
Read the full release here.
Sen. Cruz Delivers Speech Exposing the Washington Cartel
On Wednesday, Sen. Cruz delivered a speech at The Heritage Foundation revealing the cronyism that runs deep in Washington, powered by the Washington Cartel of establishment politicians and corporate lobbyists who continue to benefit big government and big business at the expense of millions of Americans.
"Washington has done a great job of one thing – picking winners and losers, except it's clear each time who the losers are: American families, who are struggling to pay skyrocketing health care premiums and tuition costs; it's our community banks and marketplaces that are going out of business; it's young entrepreneurs and small business owners." 
"What's happening in Washington is no accident," Sen. Cruz said. "It is a concerted effort by corporate lobbyists and establishment politicians. Lobbyists and career politicians make up the Washington Cartel. Let me explain to you how it works: A bill is set to come before Congress, and career politicians' ears and wallets are open to the highest bidder. Corrupt backroom deals result in one interest group getting preferences over the other, although you give the other a chance to outbid them. Or even worse, a very small interest group getting special carve-outs at the expense of taxpayers." 
Sen. Cruz concluded, "How do you break the Washington Cartel? You make the political price of doing the wrong thing higher than the price of doing the right thing, and that can only come from 'we the people.'"
Read the full release here. 
Sen. Cruz Penned Op-Ed on his Opposition to Trade Promotion Authority Act
On Tuesday, Sen. Cruz published an op-ed in Breitbart explaining why ultimately he could not support the Trade Promotion Authority package before the Senate. See excerpts below: 
"As a general matter, I agree (as did Ronald Reagan) that free trade is good for America; when we open up foreign markets, it helps American farmers, ranchers, and manufacturers.
"But TPA in this Congress has become enmeshed in corrupt Washington backroom deal-making, along with serious concerns that it would open up the potential for sweeping changes in our laws that trade agreements typically do not include….
"First, WikiLeaks subsequently revealed new troubling information regarding the Trade in Services Agreement, or TiSA, one of the trade deals being negotiated by Obama…. 
"Second, TPA's progress through the House and Senate appears to have been made possible by secret deals between Republican Leadership and the Democrats… 
"There's too much corporate welfare, too much cronyism and corrupt dealmaking, by the Washington cartel. For too long, career politicians in both parties have supported government of the lobbyist, by the lobbyist, and for the lobbyist – at the expense of the taxpayers. It's a time for truth. And a time to honor our commitments to the voters."
Read the full piece here. 
Sen. Cruz Offers Amendment to Keep the Internet Free
"If it is a good idea consistent with U.S. national security interests, to hand over, to give away the Internet, then Congress should debate that and approve it," Sen. Cruz said. "If this bill is passed in its current form, here's a look into what will happen: the report will be submitted to Congress. 30 days will pass. Congress will do nothing. And then the Internet will be handed over.
"We should act affirmatively to protect the Internet…. 
"It is a mistake for America to hand power to Russia, to China, to foreign nations that don't respect our Constitutional rights, that don't respect freedom. The United States, in operating this, has maintained freedom on the Internet, and we need to protect it. I would urge colleagues on both sides of the aisle simply to defend Congress's authority to vote before we see control of the Internet given away from the United States of America."
Regional Update from Central Texas Office Staff Assistant Emily Ellebracht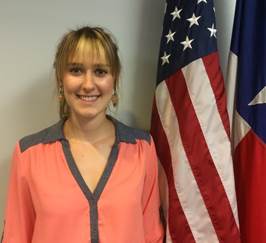 Last summer, I had the privilege of interning for Sen. Cruz's Central Texas office. It was a distinct pleasure, and now as a newly hired staff assistant, I am overjoyed to have the opportunity to serve our Texas constituents in a full time position. I have already learned much from Sen. Cruz's staff, and I'm excited to continue working for the people of this Great State.
Central Texas Office
300 E. 8th St,
Suite #961
Austin, TX 78701
Phone: (512) 916-5834

North Texas Office
Lee Park Tower II,
3626 N. Hall St., Suite #410
Dallas, TX 75219
Phone: (214) 599-8749

Southeast Texas Office
808 Travis St.,
Suite #1420
Houston, TX 77002
Phone: (713) 718-3057
South/Central Texas Office
9901 IH-10W,
Suite # 950
San Antonio, TX 78230
Phone: (210) 340-2885

East Texas Office
305 S. Broadway,
Suite 501
Tyler, TX 75702
Phone: (903) 593-5130

South Texas Office
200 S. 10th St,
Suite 1603
McAllen, TX 78501
Phone: (956) 686-7339
 

Washington Office
404 Russell Senate Office
Building
Washington, DC 20510
Phone: (202) 224-5922

 
If you no longer wish to receive these emails click here to unsubscribe.