The News with Sen. Cruz - June 17, 2016
June 17, 2016
Greetings,
Last weekend, we saw a horrific terror attack in Orlando, Florida, where 49 people were murdered and over 50 were wounded. Our hearts go out to the families of those who were victims and who are grieving. We stand in solidarity. We lift them up in prayer in the wake of this vicious act of terrorism.  
Reports indicate the Orlando terrorist had pledged his allegiance to ISIS, and he had previously been investigated by the FBI. And yet, as with prior attacks on our homeland, we were not able to stop this act of terrorism because of the Administration's willful blindness to the war being waged by radical Islamic terrorists. 
Enough is enough. What we need is for every American – Democrat and Republican – to come together, abandon political correctness, and unite in defeating ISIS and its affiliates. 
Keep Texas Strong,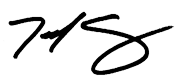 Ted Cruz
Sen. Cruz: The Administration's Refusal to Confront Radical Islamic Terrorism Has Made America Less Safe
On Thursday, Sen. Cruz delivered a speech on the Senate floor, emphasizing the need to address the growing threat of radical Islamic terrorism in the wake of the horrific act of terror in Orlando last weekend. Sen. Cruz specifically called on Congress to take up and pass his Expatriate Terrorist Act (ETA) and Terrorist Refugee Infiltration Prevention Act (TRIPA) in order to better secure our country.
"Over and over again, we have seen the Obama administration having ample information to stop a terrorist attack, and yet because of the political correctness, because of the ideology of this administration that won't even say the word 'jihad,' won't even say the words 'radical Islamic terrorism,' they look the other way and the attacks go forward," Sen. Cruz said in his speech. 
"…This body should not be engaged in political games. We should be focused on the threat and keeping America safe and defeating radical Islamic terrorism. And as we remember the victims of this latest terror attack, the greatest memorial we can give to them is to redouble ourselves to a seriousness of purpose to prevent the next terror attack from taking innocent American lives. I hope that's what this body does. I hope we do so in a bipartisan manner." 
Watch Sen. Cruz's speech and read the full transcript here.
Sen. Cruz Issues Statement on Terrorist Attack in Florida 
Sen. Cruz on Sunday issued a statement in response to this weekend's heinous attack at the hands of a radical Islamic terrorist in Orlando.
"Our nation is at war. From 9/11 to the Boston Marathon, from Fort Hood to Chattanooga, from San Bernardino to last night's horrific attack in Orlando, radical Islamic terrorism has declared jihad on America," Sen. Cruz said.
"…"ISIS doesn't just target soldiers. They don't just target Republicans. Or Jews. They also target Christians and fellow Muslims. They target each and every one of us. As we saw this morning, they target the gay and lesbian community. Their objective, which they broadcast worldwide, is to murder or forcibly convert every single American."
"…Today, all of America stands in solidarity with the people of Orlando. All of us should lift them up in prayer, demand action, and if you have any information about the Orlando shooter or potential radical Islamic terror plots, please act to keep us safe by using the FBI tips website: https://tips.fbi.gov." 
Read Sen. Cruz's statement in its entirety here.
Sen. Cruz: 2017 NDAA Provides for the Readiness of Our Military
Sen. Cruz on Tuesday issued a statement following the final vote on the 2017 National Defense Authorization Act (NDAA). Sen. Cruz sponsored 12 amendments that were successfully adopted into the bill.  
"The most important constitutionally mandated responsibility of the federal government is to provide for the common defense," Sen. Cruz said. "In order to best ensure the future of our nation, we must make sure America is secure and our men and women in uniform are fully prepared to defend our freedom. This bill includes many commendable provisions that make sure our military is strong, our homeland is secure, and our interests abroad are protected. The funding and many of the reforms in this bill will benefit America's warriors. I am proud to have worked with my colleagues, both Republicans and Democrats, in introducing and adopting 12 amendments covering a wide range of policy issues from strengthening our ability to protect ourselves through missile defense to improving our ability to stand with allies. These amendments will also assist in addressing the growing threats from nations like Russia and China, prohibiting joint military exercises with Cuba, and preventing the transfer of terrorists from Guantanamo to nations that are on the State Department's watch list. 
"Unfortunately, this legislation also forces programs on the American people that are not necessary to protect our lives and safety. It is being used as a vehicle to further agendas that have nothing to do with actually defending America. Despite the many laudable objectives in this bill, I could not in good conscience vote to draft our daughters into the military, sending them off to war and forcing them into combat. Additionally, I could not vote for this legislation because I made a promise when I was elected to office that I would not vote for an NDAA that continued to allow the President to violate the constitutional rights of American citizens by indefinitely detaining them without due process."  
Read the full release, including more information on Sen. Cruz's amendments, here.
Sen. Cruz Pays Tribute to Fort Hood Soldiers Killed in Texas Flooding
On Thursday, Sen. Cruz issued the following statement, as loved ones gathered to honor the Fort Hood soldiers and West Point Cadet whose lives were lost in the recent Texas flooding:
"Today is a day of reflection and remembrance," Sen. Cruz said. "Fort Hood has faced its share of tragedy in recent years, most recently the untimely deaths of nine brave soldiers when their truck overturned while crossing a flooded creek. Those nine soldiers must be remembered: Staff Sgt. Miguel Angel Colonvazquez, Spc. Yingming Sun, Spc. Christine Faith Armstrong, Pfc. Brandon Austin Banner, Pfc. Zachery Nathaniel Fuller, Pvt. Isaac Lee Deleon, Pvt. Eddy Raelaurin Gates, Pvt. Tysheena Lynette James, and Cadet Mitchell Alexander Winey.
"Their families have been torn asunder. Each of us should remember those soldiers and all service members who risk their lives for us daily. We can never undo the events of that day, but we can properly honor the courageous patriots who protect our nation and remain forever grateful for them. Heidi and I will continue to lift the men and women of Fort Hood up in our prayers, and we thank God for the courage and bravery of those who risk their lives every day for our nation." 
Read the full release here.
Sen. Cruz's Efforts to Keep the Internet Free Garner Support
Last week, Fox Business News' Charles Payne touted Sen. Cruz's Protecting Internet Freedom Act and shared concerns over the looming Internet transition. Additionally, the Wall Street Journal's L. Gordon Crovtiz on Monday penned an op-ed, supporting Cruz's bill and calling on Congress to act in order to keep U.S. oversight and protection of the Internet intact.
The Fox Business News segment discussing Sen. Cruz's Protecting Internet Freedom Act can be viewed here. Read Mr. Crovitz's op-ed in its entirety here. Excerpts are available below. 
It's make or break for the internet as we know it. Unless Congress acts this summer, the Obama administration will end U.S. protection of the internet, handing authoritarian regimes the power they have long sought to censor the web globally, including in the U.S. 
The battle lines were drawn last week when the Obama administration backed a plan submitted by the Internet Corporation for Assigned Names and Numbers, or Icann, to free itself in September from the U.S. oversight that has kept the internet open since the 1990s. In response, bills were introduced in the Senate and House to block the Obama internet surrender. 
… 
Aside from flaws in the new plan for internet governance, the Obama gambit to end U.S. oversight without congressional approval is unconstitutional. Congress must authorize transfers of U.S. property, which includes the Icann domain system, worth billions of dollars. If the courts later rule that Mr. Obama's unilateral action violates the separation of powers, there will be no remedy because the contract will be gone forever.
The "Protecting Internet Freedom Act" introduced by Sen. Ted Cruz and Rep. Sean Duffy requires congressional approval before Mr. Obama abandons the internet. 
… 
The only way for authoritarian regimes to obtain the power to censor websites outside their own countries, including in the U.S., would be if the Obama administration hands it to them. Time is running out for Congress to insist that the U.S. continue to protect Americans and everyone around the world who values the open internet.
Read the full release here.
An Update From Washington, D.C.
This week, Sen. Cruz met with Texas industry and education leaders at his office in Washington, D.C. Sen. Cruz also visited with Retired NASA Astronaut Scott Kelly to his discuss his year in space. Members of the senator's staff met with the Longview Chamber of Commerce to discuss future opportunities for the community. 
Central Texas Office
300 E. 8th St,
Suite #961
Austin, TX 78701
Phone: (512) 916-5834

North Texas Office
Lee Park Tower II,
3626 N. Hall St., Suite #410
Dallas, TX 75219
Phone: (214) 599-8749

Southeast Texas Office
808 Travis St.,
Suite #1420
Houston, TX 77002
Phone: (713) 718-3057
South/Central Texas Office
9901 IH-10W,
Suite # 950
San Antonio, TX 78230
Phone: (210) 340-2885

East Texas Office
305 S. Broadway,
Suite 501
Tyler, TX 75702
Phone: (903) 593-5130

South Texas Office
200 S. 10th St,
Suite 1603
McAllen, TX 78501
Phone: (956) 686-7339
 

Washington Office
404 Russell Senate Office
Building
Washington, DC 20510
Phone: (202) 224-5922

 
If you no longer wish to receive these emails click here to unsubscribe.