The News with Sen. Cruz - December 11, 2015
December 11, 2015
Greetings,
This week, I was proud to work on legislation with Texas Gov. Greg Abbott to help ensure the safety and security of the American people by empowering the states to block the resettlement of refugees within their borders. 
After the horrific attacks in Paris and San Bernardino, it would be downright reckless not to take steps to protect ourselves from the threat of terrorist infiltration. As we all have seen, it takes just one jihadist to cause enormous damage and take countless lives.
I remain committed to unapologetically defending America's national security interests.
Please keep reading for an update on the latest in the Senate.
Keep Texas Strong,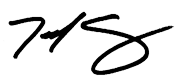 Ted Cruz
Sen. Cruz and Gov. Abbott Push for Passage of the State Refugee Security Act
On Tuesday, Sen. Cruz and Gov. Abbott held a press conference in the U.S. Capitol, calling for passage of Sen. Cruz's State Refugee Security Act of 2015 (S. 2363), which would empower the states to ensure the safety and security of their citizens by blocking the resettlement of refugees within their borders. Rep. Ted Poe (R-Texas) introduced companion legislation in the U.S. House.
"This legislation will protect the authority of the states and the authority of the governors to keep their citizens safe. Some 30 governors across the country have stood together with Gov. Abbott – standing together as one saying their obligation is to protect the safety and security of the citizens of Texas and the citizens of each of the states that have elected those governors… It is my hope that Congress will take up and pass into law the legislation that I introduced today that gives the governors the ability to opt out if the federal government is not sufficiently vetting refugees," Sen. Cruz said.
"As contrary to the way the law was written, the law specifically states that Congress intended to give states a substantial role in the refugee relocation process," Gov. Abbott said. "The federal government and the relocation agencies have ignored and sidestepped that role. Sen. Cruz's legislation strengthens the role of states and governors to ensure the safety and security of our citizens."
Read the full release and watch the press conference in its entirety here. Read the bill text in its entirety here.
Sen. Cruz: Keeping America Safe at Home and Strong Abroad
On Thursday, Sen. Cruz delivered an address focused on national security policy at The Heritage Foundation. In this policy rollout, Sen. Cruz detailed strategic points to keep our country safe at home and strong abroad, while protecting Americans' liberty. 
Sen. Cruz emphasized the need to protect Americans' freedom at home, define and defeat the enemy, and lead by strength, while demonstrating the positive effects of democracy.
"There are some both on the right and the left who want to exploit the current crisis by calling on Americans to surrender our liberties as the only way to ensure our safety. The Bill of Rights is altogether compatible with protecting the safety and security of Americans," Sen. Cruz said. "Today, we face challenging times, both at home and abroad. We face an aggressive enemy whose goal is nothing less than the eradication of our very way of life… What America needs is a moment of clarity. Our enemy is radical Islamic terrorism, and this enemy can and will be defeated." 
"There will always be those who believe it is America's obligation, as a free nation, to convince others that we are laboring for their freedom, whether they want it or not.  There will always be those who believe by insisting on anything less than our own democratic standards we are forfeiting the moral high ground… We do not betray the idea of America by accepting reality."
Read the full release, including video of Sen. Cruz's speech and a transcript of his remarks, here.
Cruz, Sessions Introduce the American Jobs First Act of 2015
On Thursday, Sen. Cruz and Sen. Jeff Sessions (R-Ala.) introduced the American Jobs First Act of 2015 (S. 2394), reforming the H-1B visa program to stop abuse of the legal immigration system and ensure American workers are better served.
"The American Jobs First Act of 2015 is a necessary effort to repair the H-1B visa program to prevent it from displacing American workers," Sen. Cruz said. "This legislation aligns the program with its original intent, does more to prevent employers from using the program to replace hard-working American men and women with cheaper foreign labor, and helps to create greater transparency of job needs and opportunities in science, technology, engineering, and mathematics fields, so that unemployed Americans with the necessary skills can apply for these jobs."
Sen. Sessions said, "I applaud Senator Cruz for his leadership on this legislation, which would protect American workers from discrimination by barring companies from laying them off and replacing them in order to lower their labor costs.  The H-1B program is nowhere close to the program it is said to be.  Far from filling 'labor shortages', it is being used to destroy existing jobs of American workers. This legislation would improve wage standards for the H-1B visa, block its use as a cheap labor program, and scrap the terribly abused foreign worker 'training program' which has become a backdoor method for replacing American workers."
Read the full release, including highlights of the bill and entire bill text, here.
Sen. Cruz Confronts the Dogma of Climate Change Alarmism
Sen. Cruz on Tuesday examined the "inconvenient truth" surrounding the debate over how to interpret climate science data in a hearing.
While many global warming alarmists claim the debate is over and have increased political pressure to silence those who have a different interpretation of the data concerning climate change, Mark Steyn, a witness at the hearing said, "Only a very weak idea demands that it must be protected from any criticism."
In his opening remarks, Sen. Cruz said, "According to the satellite data, there has been no significant global warming for the past 18 years. Those are the data. The global warming alarmists don't like these data - they are inconvenient to their narrative. But facts and evidence matter."
Read the full release on Sen. Cruz's hearing here.
Cruz, Lee Introduce the RESULT Act
On Thursday, Sen. Cruz and Sen. Mike Lee (R-Utah) introduced the "Reciprocity Ensures Streamlined Use of Lifesaving Treatments Act (S. 2388), or the RESULT Act," which would deliver lifesaving treatments and cures to American doctors and patients from countries we trust.  Americans suffering from chronic and life-threatening conditions will be able to access drugs and devices, which are currently saving lives in other developed countries, but have not been approved in the U.S. because of FDA red tape.
Upon introducing this bill, Sen. Cruz said, "We need to tear down the barriers blocking a new era of medical innovation, and the primary inhibitor is the government itself. It's past time to unleash a supply-side medical revolution, so that instead of simply caring for people with debilitating diseases, we cure them. For this reason, I have introduced this legislation to reform the FDA and champion innovation. Our legislation will unleash life-saving drugs and devices in the United States, help mitigate critical drug shortages in the U.S., and put downward pressure on the prices of medical devices and drugs as well." 
Sen. Lee said, "Much broader reform of the FDA is needed, but this common sense legislation would at least help some of the most vulnerable among us get the life saving treatments they need that are already helping people in other countries." 
Read the full release, including highlights of the bill and bill text, here.
Sen. Cruz Issues Statement on the Every Student Succeeds Act
On Wednesday, Sen. Cruz issued a statement on the conference report of the Every Student Succeeds Act (S. 1177), which passed the Senate this week.
"The Every Student Succeeds Act unfortunately continues to propagate the large and ever-growing role of the federal government in our education system—the same federal government that sold us failed top-down standards like Common Core. We should be empowering parents and local school districts instead of perpetuating the same tired approach that continues to fail our nation's children," Sen. Cruz said.
Read Sen. Cruz's full statement here. 
A Regional Update from Constituent Services Liaison Melissa Miller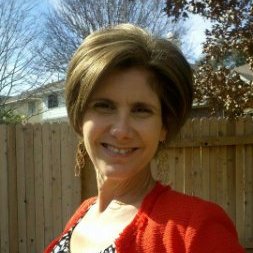 Sen. Cruz's Constituent Services Liaison Melissa Miller focuses on immigrant visas and overseas citizens services. Her portfolio includes foreign adoptions, permanent residency, and citizenship issues. In her role, Miller works with all Texans who are encountering problems or difficulty in any of these situations and more. Specifically, she has helped Texas lead the nation in foreign adoptions, with 440 completed last year in the state.
Miller also helps facilitate contact with the U.S. State Department, embassies, and consulates around the globe when crises occur overseas.
She is a graduate of the University of Texas and joined Sen. Cruz's staff in January 2013.
Central Texas Office
300 E. 8th St,
Suite #961
Austin, TX 78701
Phone: (512) 916-5834

North Texas Office
Lee Park Tower II,
3626 N. Hall St., Suite #410
Dallas, TX 75219
Phone: (214) 599-8749

Southeast Texas Office
808 Travis St.,
Suite #1420
Houston, TX 77002
Phone: (713) 718-3057
South/Central Texas Office
9901 IH-10W,
Suite # 950
San Antonio, TX 78230
Phone: (210) 340-2885

East Texas Office
305 S. Broadway,
Suite 501
Tyler, TX 75702
Phone: (903) 593-5130

South Texas Office
200 S. 10th St,
Suite 1603
McAllen, TX 78501
Phone: (956) 686-7339
 

Washington Office
404 Russell Senate Office
Building
Washington, DC 20510
Phone: (202) 224-5922

 
If you no longer wish to receive these emails click here to unsubscribe.