Sen. Cruz Wins World Series Wager with Sen. Toomey
WASHINGTON, D.C. – U.S. Senator Ted Cruz (R-Texas) and U.S. Senator Pat Toomey (R-Pennsylvania) settled their friendly wager that was placed prior to the 2022 Major League Baseball World Series. The Houston Astros, Sen. Cruz's hometown team, decisively defeated Sen. Toomey's Philadelphia Phillies 4 games to 2 games to win the World Series.
Sen. Toomey – sporting a Jose Altuve jersey - and his staff came to Sen. Cruz's office today to deliver their concession along with Wawa soft pretzels and Yuengling and Yardsbrew beer. Had the Phillies won, Sen. Cruz had wagered Goode Co. Pecan Pies, Blue Bell Ice Cream and St. Arnold Beer from Texas.
Below is a video of the exchange and additional photos.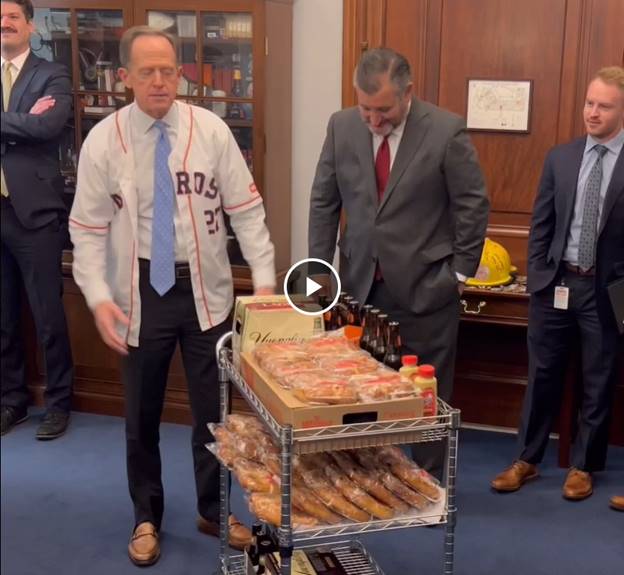 Click here to view photos and video.
###