Sen. Cruz: We Must Ensure Our Veterans Have Access to the Best Health Care in the World
Visits veterans and military hospitals in San Antonio to discuss health care improvements for servicemen and women
SAN ANTONIO, Texas – U.S. Sen. Ted Cruz (R-Texas) today visited U.S. Department of Veterans Affairs (VA) and military hospitals in San Antonio to discuss the health care challenges facing our nation's veterans and efforts to improve VA service and correct its failures.
Sen. Cruz first met with officials at San Antonio's Audie L. Murphy Memorial VA Hospital and toured the facility, where he observed the San Antonio Polytrauma Rehabilitation Center and the hospital's three-dimensional prosthetic printing program.
Following his briefing at the VA hospital, Sen. Cruz visited the Brooke Army Medical Center (BAMC) to speak with military leaders, health care providers, and Wounded Warriors. The senator toured BAMC's Center for the Intrepid (CFI) campus, including the Brain Injury Rehabilitation unit and the U.S. Army Institute for Surgical Research (USAISR) Burn Center.
"Home to 1.7 million veterans, the great State of Texas has a deep-seated appreciation for our brave service members. We stand by those who have fought and risked their lives for our security," Sen. Cruz said. "Veterans across our state and country are struggling with the VA on a daily basis, and for far too long, there has been an utter lack of accountability within the department. We made a solemn commitment to our veterans that we have not been honoring, and that failure is unacceptable. I'm confident that the most effective tool to fixing VA mismanagement is expanding choice and empowering veterans to choose their own doctor, and I will continue fighting to provide those who have bravely served our country with access to the best health care in the world."
Last fall, Sen. Cruz, along with Sen. John Cornyn (R-Texas), pressed VA Secretary Robert McDonald to address the long wait times for veterans seeking health care in San Antonio. Additionally, in March of this year, Sen. Cruz, joined by Sen. Cornyn and Gov. Greg Abbott, sent a letter to Secretary McDonald calling on him to address the improper scheduling practices and extended wait times for veterans seeking health care across the entire State of Texas.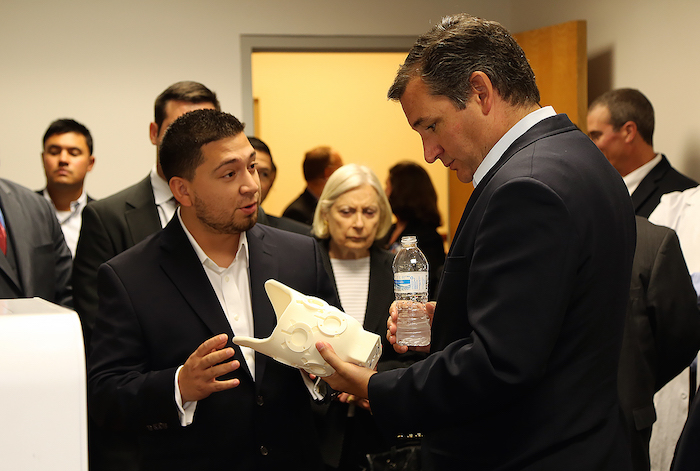 ###