Sen. Cruz Celebrates the Astros' World Series Championship
Participates in Astros World Series parade in downtown Houston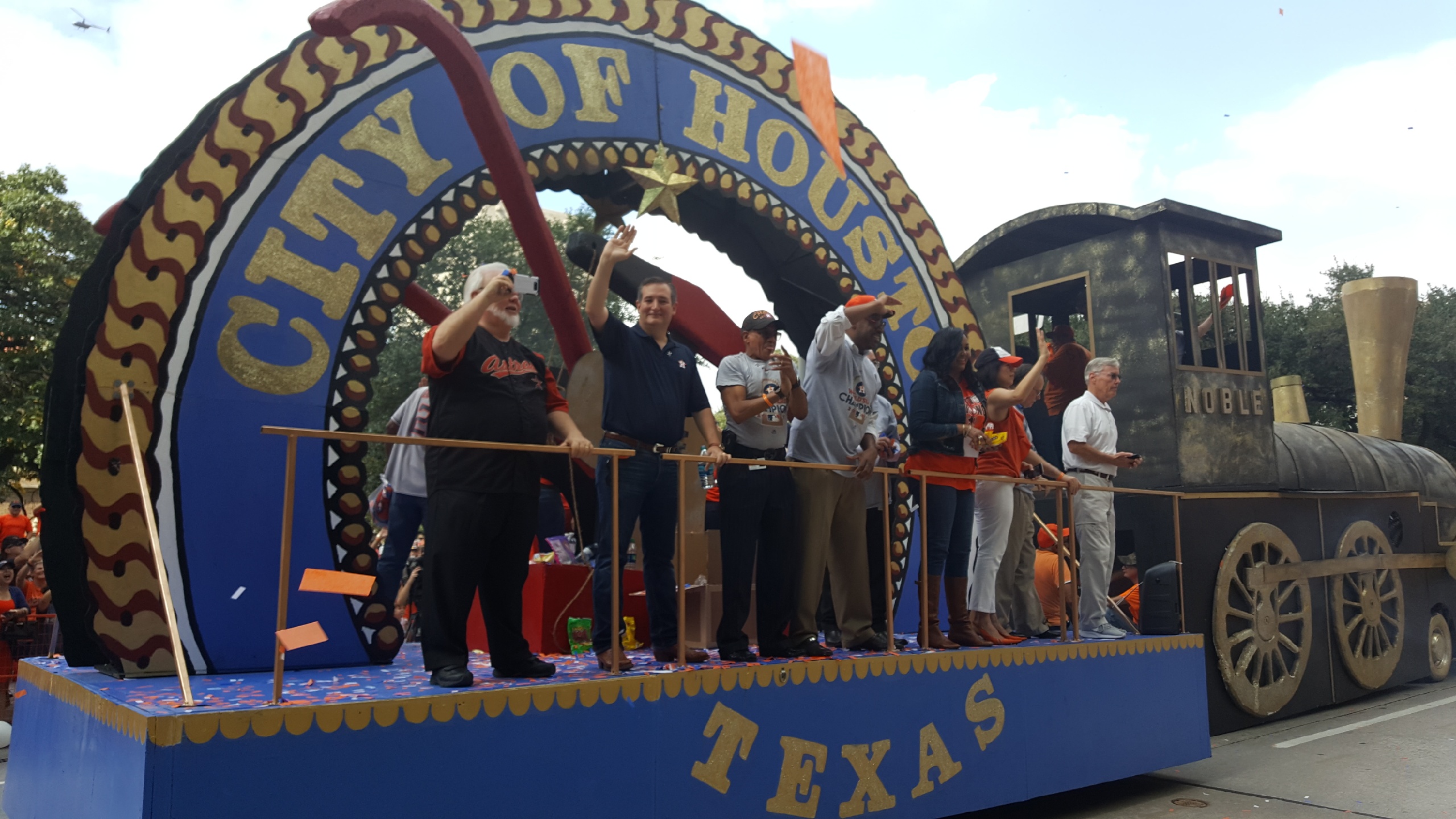 HOUSTON, Texas. – U.S. Sen. Ted Cruz (R-Texas) today participated in the Astros World Series 2017 Championship parade in downtown Houston. After their big win on Wednesday, Sen. Cruz issued the following statement congratulating the Astros:
"It is so fitting that in the wake of Hurricane Harvey and all of the devastation felt along the entire Texas Gulf Coast, that our Houston Astros brought home an amazing and historic victory for the city of Houston, the gulf coast region and entirety of our great state," Sen. Cruz said. "The Astros' World Series championship personifies the 'can do' Texas spirit and signals to the world that even after an incredibly difficult few months, Texas is coming back stronger than ever. I want to thank the Astros organization – many of whom experienced firsthand the damage Harvey wrought – for carrying our city to victory, and for lifting the spirits of our entire state. Go 'Stros!"
Still photos and video of Sen. Cruz's participation in the parade may be viewed here and below: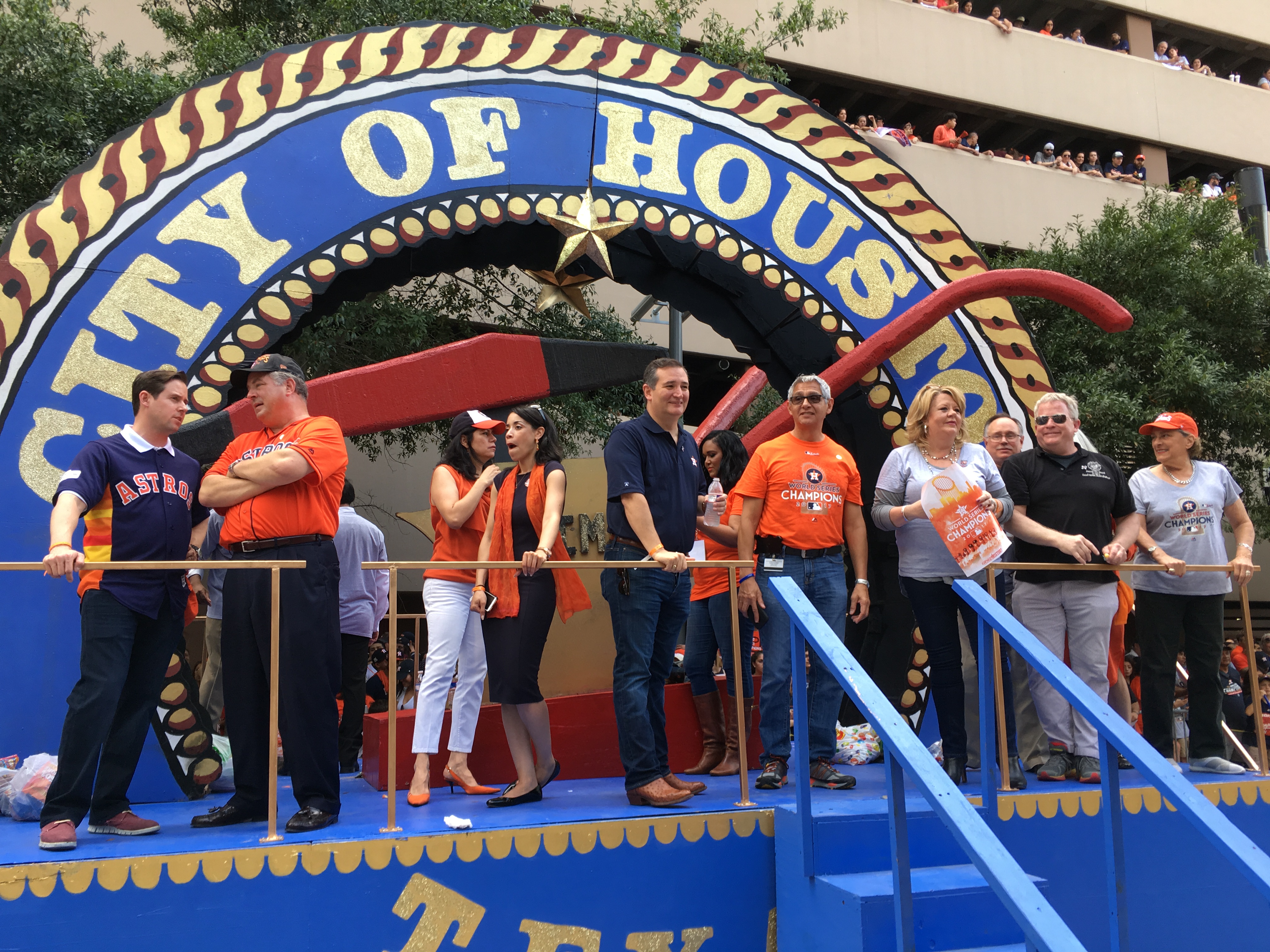 Sen. Cruz celebrating Astros' victory with Houstonians.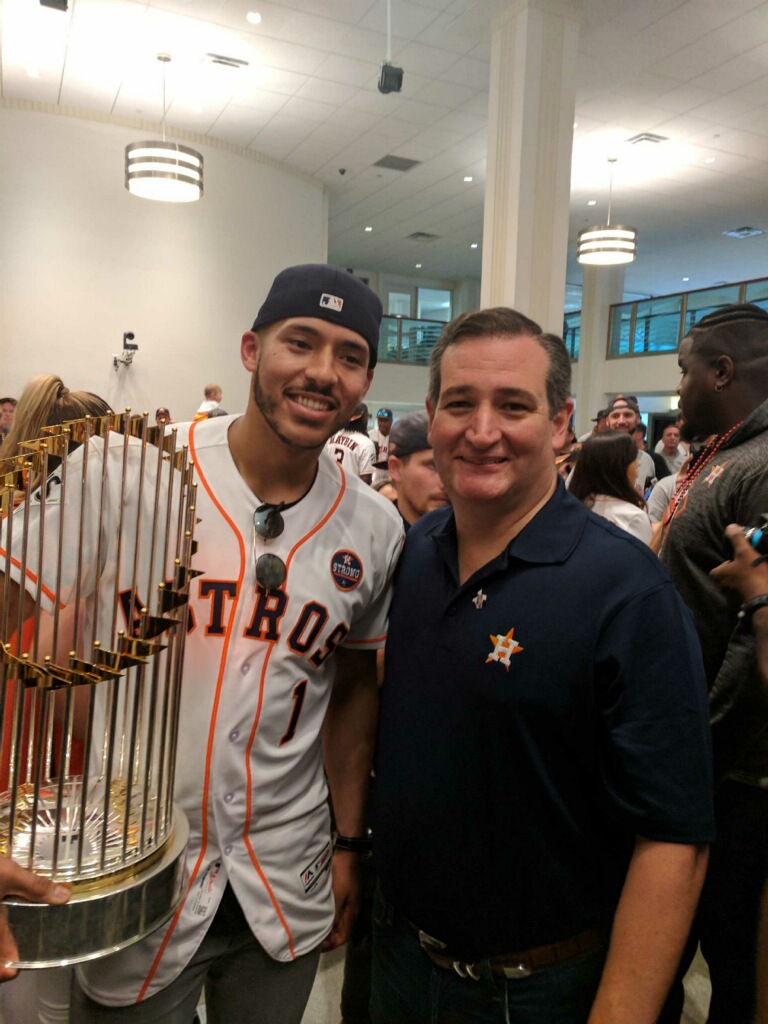 Sen. Cruz visits with Astros shortstop Carlos Correa.
###