Sen. Cruz Introduces Legislation to Improve Social Security Benefits for Teachers, First Responders, Law Enforcement, and Other Public Servants
WASHINGTON, D.C. – U.S. Sen. Ted Cruz (R-Texas) last week introduced the Equal Treatment of Public Servants Act of 2018 (S. 3526), which would ensure that teachers, first responders, law enforcement officers, and other public servants receive Social Security benefits calculated from their work history. Reps. Kevin Brady (R-Texas) and Richard Neal (D-Mass.) introduced companion legislation in the U.S. House of Representatives, H.R. 6933.
"I am grateful for the men and women who devote their time and lives to our classrooms and communities," Sen. Cruz said. "This bill would replace the current Windfall Elimination Provision (WEP) with a fairer formula to ensure that our public servants receive the Social Security benefits they deserve, based on their service to our communities. I am proud to support our hard working teachers, first responders, law enforcement, and all other public servants, and appreciate the leadership of Reps. Brady and Neal as we continue to find ways to better serve them."
"Introduced by the two of us, this bill is intended to provide relief from the WEP for affected individuals in Texas, Massachusetts, and the rest of the country," Reps. Brady and Neal said. "Workers nationwide pay into Social Security with the expectation that they will receive the benefits they've earned when they retire. As we have known for some time, WEP, though well intentioned, has treated many of our public servants unfairly. This legislation is part of continued efforts to ensure that public servants who earn both a Social Security benefit and a pension from a Social Security substitute are treated fairly when it comes to Social Security. We know there is room for improvement, and we encourage feedback on the bill as work continues to address the WEP. It's time to stand up for our teachers, firefighters, and police officers in our states and all across the country."
Read the text of the bill here. A one-page summary of the bill may be viewed here and below.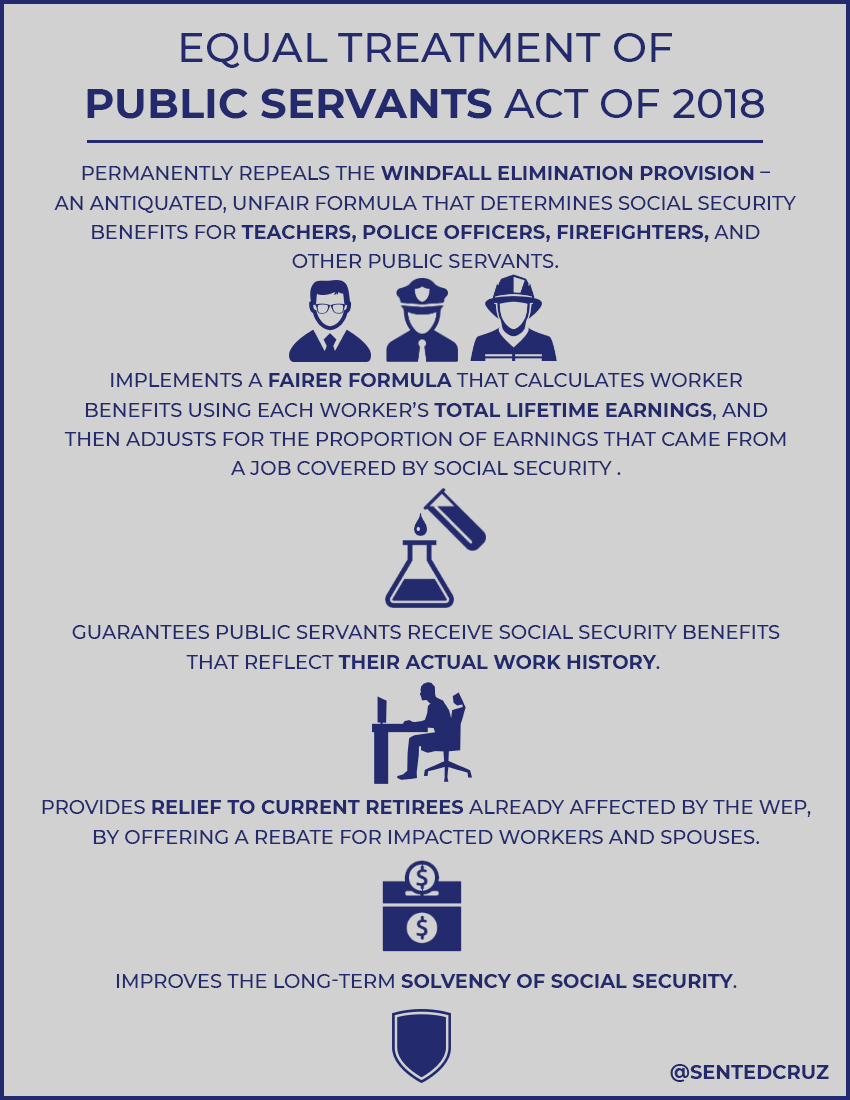 ###