Sen. Cruz Meets With Irving City Officials and the Port-to-Plains Alliance
WASHINGTON, D.C. – U.S. Sen. Ted Cruz (R-Texas) today met with Irving Mayor Rick Stopfer and other city officials, before meeting with members of the Port-to-Plains Alliance. In both meetings, Sen. Cruz discussed his efforts to reduce the burden of federal regulations, and his priorities for transportation and broadband infrastructure modernization. 
"It was an honor to meet with Mayor Stopfer and the Port-to-Plains Alliance here in Washington, D.C.," Sen. Cruz said. "I share their commitment to remedying the infrastructure challenges Texans across the Lone Star State are facing."
Still photos of Sen. Cruz's meetings with Irving city officials and Port-to-Plains Alliance may be viewed here.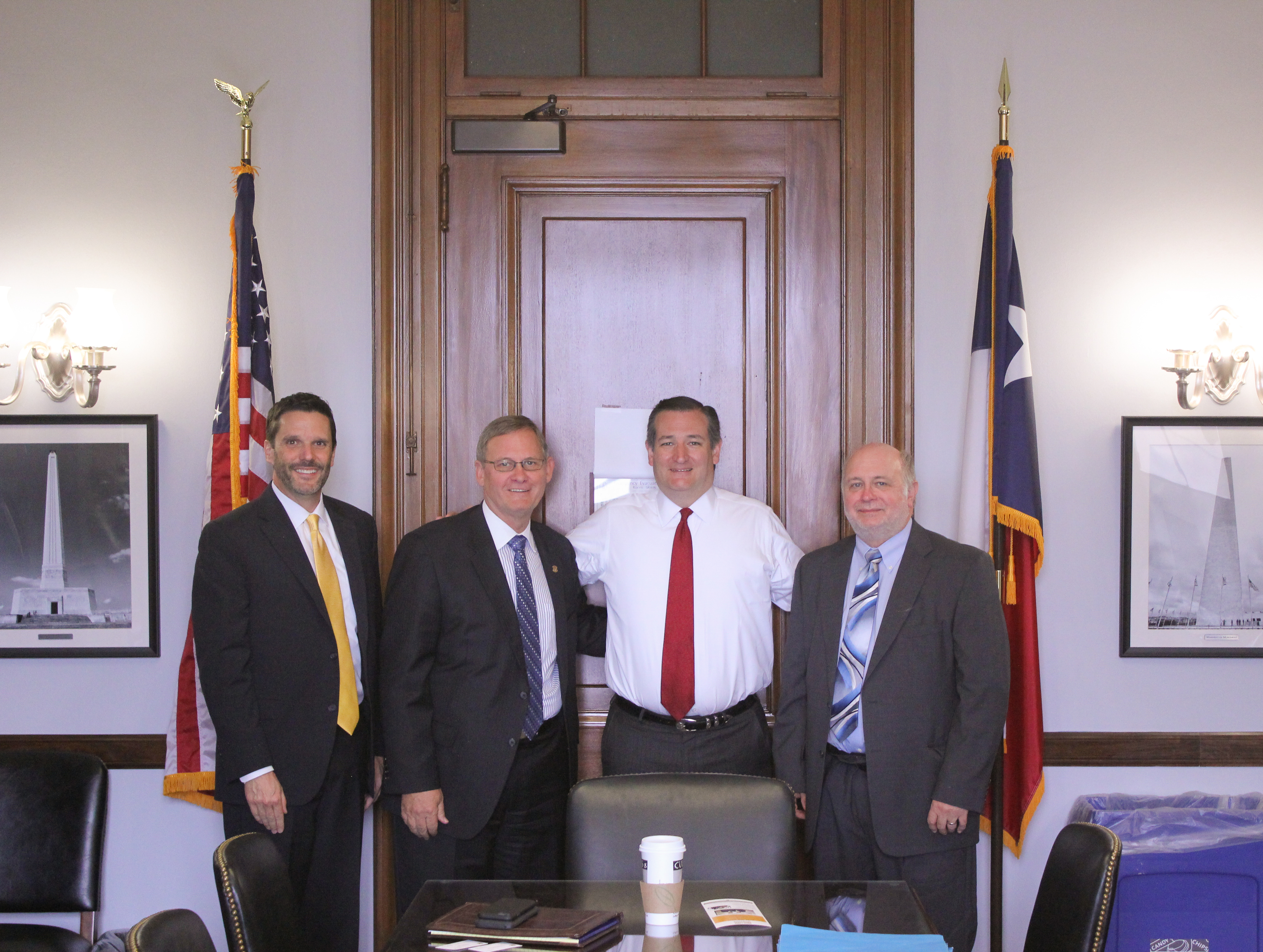 Sen. Cruz with Mayor Stopfer and Irving City Officials
Sen. Cruz with Port-to-Plains Alliance
###