Mr. President, Texans and Americans are Done With COVID Mandates - For Good

Greetings,

Washington political theater and COVID mandates are at an all-time high this week, and I want to give you an update on my fight to defend the freedom of every individual to decide for themselves and their family the best way to protect their health. I know many of us worry that what is coming next is more shutdowns and government mandates.

My view on this is simple: no mandates. There should be no mandates-no vaccine mandates, no mask mandates, no vaccine passports, no lockdowns, and no school closures. I believe in individual choice, freedom, and responsibility.

Over the past year and a half, we have seen lockdowns across this country that have shut down small businesses, destroyed generational businesses, destroyed restaurants, destroyed bars, destroyed parishes, and hurt hard-working families. The shutdowns and mandates were a catastrophic mistake.

We have collectively taken extraordinary steps to defeat this pandemic, and we are coming out on the other side. We have seen our nation and the private sector come together with remarkable speed and innovation to produce effective vaccines, and 164 million Americans have received those vaccines. Not too long ago, the CDC recognized what was obvious then and is obvious now: vaccines work. If you're vaccinated, you don't need to wear a mask. And even more so, every American has the right to decide if they should get vaccinated.

Then on Tuesday, the CDC reversed their mask and vaccination guidance. That reversal is the kind of decision that is infuriating people across this country-because if you're vaccinated, the chance you'll get COVID-19 is low, and the chance that you'll get seriously ill from COVID-19 is extremely low. That is why I warned the Biden administration that they were losing credibility with the American people when it comes to these political health guidelines.

Science should never be politicized, especially when it is used to violate the rights of Americans.

On Wednesday, I took part in a Senate Foreign Relations Committee meeting covering three bills, one of which seeks to create a fund for global health initiatives. I was proud to introduce two amendments to prevent the federal government from creating a vaccine passport and a vaccine database to track Americans based on their vaccination status. As I said to my colleagues during that meeting, I believe that when government scientists and health experts allow politics to trump science, it does enormous damage to the willingness of the American people to accept anything they have to say.
On Thursday, after President Biden announced vaccine mandates for federal employees, I spoke out immediately. I then took to the Senate floor to fight a new rule that threatened to arrest maskless people in the U.S. House of Representatives. Threatening to arrest members of the House and staff is an absolute abuse of power by lawmakers who have supposedly pledged to work for the common good.

Unfortunately, this political theater has gone on far too long. Earlier this summer, I introduced legislation called the 'No Vaccine Passports Act' to stop the federal government from establishing COVID-19 passports or working with third parties to establish their vaccine passports, such as airlines or other global entities. This bill imposes a five-year prohibition on any government vaccine mandate for vaccines first authorized by the FDA through an Emergency Use Authorization. The bill also prohibits the federal government from maintaining a national vaccine database.

Right now, I am working with my Republican colleagues to stop all mask mandates for all Americans-regardless of vaccination status.

I will continue to lead the fight against these harmful government mandates and against the politicians who order more harmful shutdowns while completely ignoring science. Texans deserve leaders who stand unequivocally on the side of freedom. I will continue to urge this administration and Democrat lawmakers who may disagree to stand on the side of the American people. It's your choice to go to work, to go to school, to go to church-to have life, liberty, and the pursuit of happiness.

Keep Texas Strong,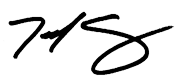 MORE FROM SEN. CRUZ:

WATCH: Cruz on the Senate Floor: Pelosi Mask Mandates are Unprecedented, Abusive

WATCH: ICYMI: Sen. Cruz Warns: We're Seeing Big Government States Want to Mandate Masks and Shut Down Again

WATCH: Sen. Cruz: CDC Making Decisions Based on Politics, Not Science

WATCH: ICYMI: Sen. Cruz on the Ingraham Angle