e-Newsletter - Week of May 5th
Greetings,
Title 42 is being lifted next week, and my colleagues and I are doing everything in our power to combat the ever-growing Biden Border Crisis. Secretary Mayorkas saying that the border is not open and has not been open is a bald-faced lie. Our border has NEVER been as bad as it is currently. But, Biden's Border Crisis wasn't the only issue to be dealt with this week in the Senate.

On Sunday, I joined Maria Bartiromo on Fox Business' Sunday Morning Futures to discuss the debt limit, Biden's bid for reelection, and the politically-charged scrutiny of Supreme Court Justices.

Click below to see my comments on the witch hunt against Justice Thomas↓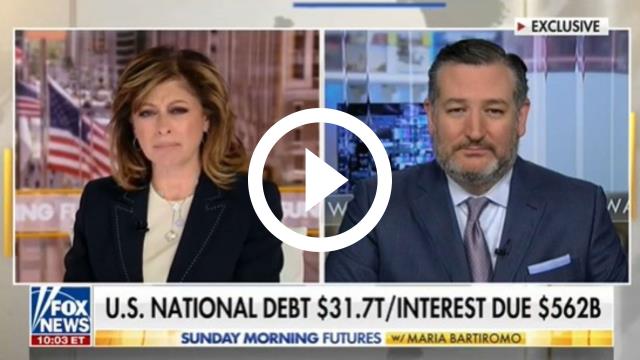 "[Justice Clarence Thomas] has been one of the greatest Supreme Court Justices ever to serve on the court. He has been a principled constitutionalist. And, the left despises him. "
This week, I spoke with Greta Van Susteren on her Newsmax show The Record in the lead up to the lifting of Title 42.
There were three specific steps Joe Biden took his first week in office that caused this crisis. Number one, he immediately halted construction of the border wall. Number two, he reinstated the disastrous policy of catch-and-release so that now when we apprehend someone, they turn around and let them go. And number three, he pulled out of the incredibly successful Remain in Mexico agreement, which ensured people who tried to enter the U.S. through our southern border stay in Mexico while their U.S. asylum case was proceeding.
Watch below to hear my take on how to secure the border. ↓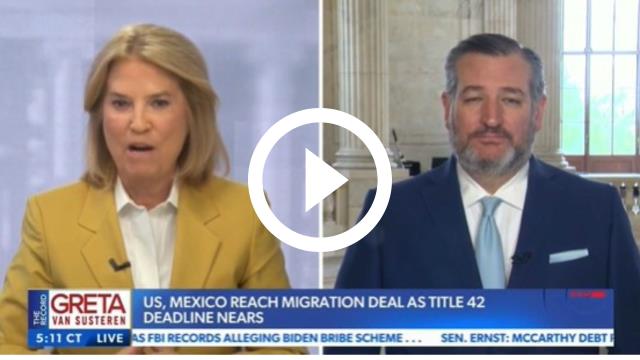 "Joe Biden could stop this problem tomorrow by reversing the three decisions he made: by building the border wall, by ending catch and release, and by reinstating Remain in Mexico."
Additionally, I joined my fellow Senators, John Barrasso, John Hoeven, Ted Budd, and Eric Schmitt to talk about the radicals running the Biden White House. They are perfectly willing to risk a default on the debt because they have no appreciation of the chaos and misery a default would do. Listen to my comments below. ↓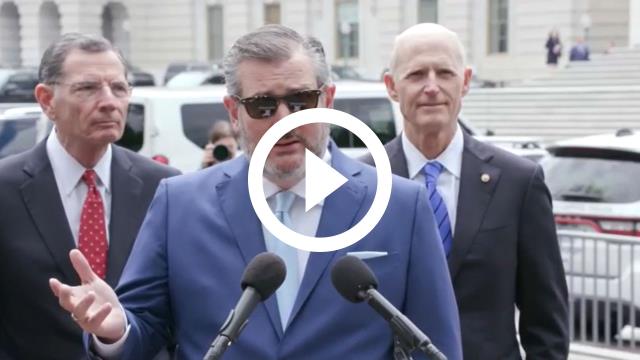 "The only risk of a default comes from Joe Biden being wildly unreasonable and forcing a default. And I will say, that might happen, that they are extreme enough that they might do that. That would be devastating."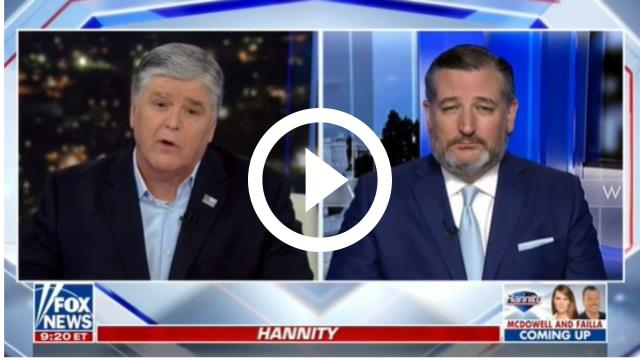 Wednesday, I joined Fox News's Sean Hannity to discuss the repeal of Title 42 and its role as an aggressor in comparison to Biden's other disastrous border screw-ups. ↑
"If [the Biden admin deployment of 1,500 troops to the border] is real, that's a step in the right direction. It's the first positive thing they may have done on the border in two-and-a-half years."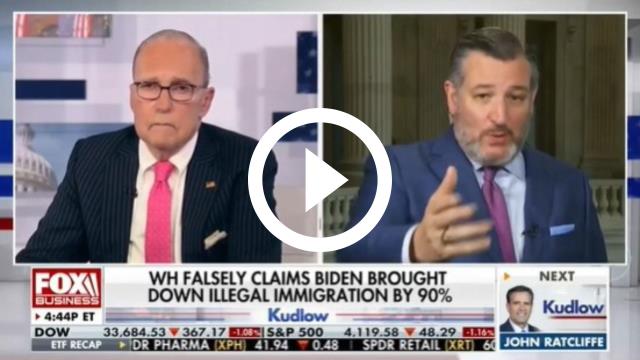 Earlier in the week, I joined Larry Kudlow on his show to discuss the blatantly false claims White House Press Secretary Karine Jean-Pierre made this week. Click above to hear what I had to say!  
"Karine Jean-Pierre just said, and you just played it, that under Biden, illegal immigration has dropped 90%. Now, that's not kind of, sort of right. It's not a little bit right. It hasn't dropped at all."
I also joined my colleagues at a press conference on the body bags piling up because of Biden's negligence at the southern border. Watch below. ↓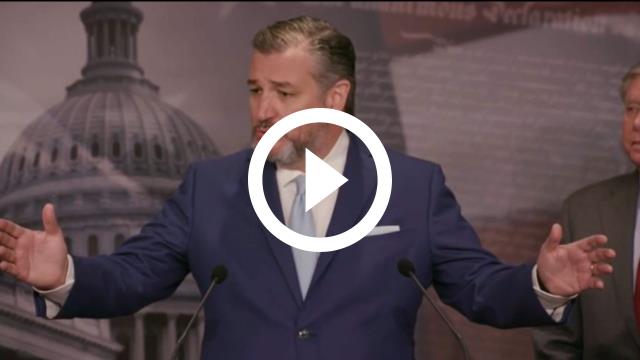 "The consequence of those political decisions was catastrophic. We went from the lowest rate of illegal immigration in 45 years, which is what Joe Biden inherited, what we had in 2020, under Donald Trump's success. And Biden and Harris came in and turn success into failure, not just failure, abysmal failure. They didn't just go back to Obama level illegal immigration. They produce the worst illegal immigration our nation has ever seen."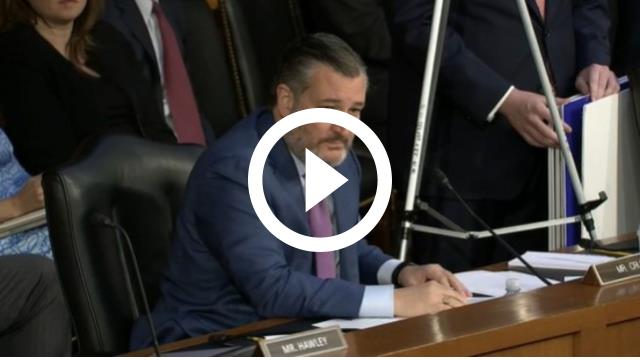 On Tuesday, I attended a hearing for the Senate Judiciary Committee on the ethics of Supreme Court Justices. ↑
"In 1991, Justice Clarence Thomas appeared before this committee in one of the most disgraceful performances by the Senate Judiciary Committee in our nation's history. Justice Thomas rightly described the treatment he got from then-Chairman Joe Biden, and Senate Democrats as a quote, 'high tech lynching.' It is sad to see 30 years later, this Committee is again engaged in the same despicable tactics."
Rest assured, I will always lead the fight to secure our border. God bless you all.
Keep Texas Strong,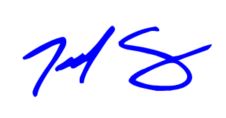 MORE FROM SEN. CRUZ:


ICYMI: Ted Cruz Shreds Democrats Who 'Despise' Clarence Thomas For Being A 'Conservative African American'

READ: Biden highway safety nominee once praised 'scheme' to 'raise energy prices'

ICYMI: Sen. Cruz, Rep. Comer Team Up Seeking Answers on Coordinated Efforts to Ban Gas Stoves

READ: Biden pick to head National Highway Traffic Safety Administration faces GOP roadblock

ICYMI: Sens. Cruz, Cantwell Introduce Bill to Stop Hidden Fees for Concerts, Sporting Events

READ: Ted Cruz rips into Biden for gridlocking over GOP debt bill: 'Stop playing roulette with the American economy'
State and Service Spotlight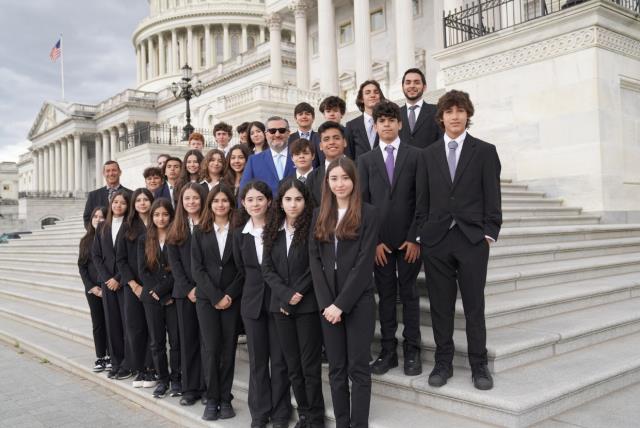 Students from United Day in Laredo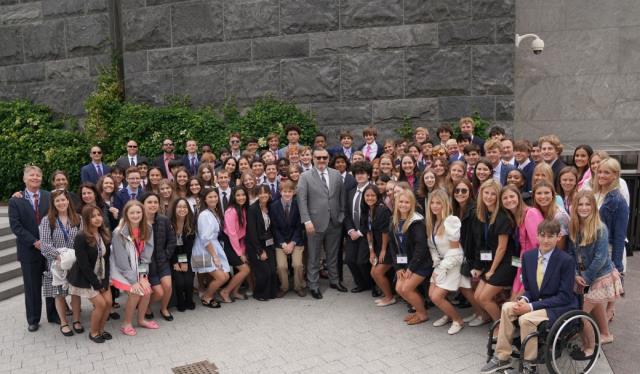 Fort Worth County Day Students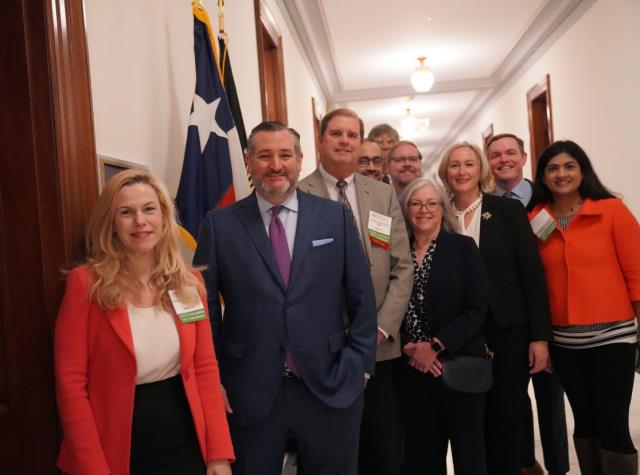 Texas Oncology
Commerce Corner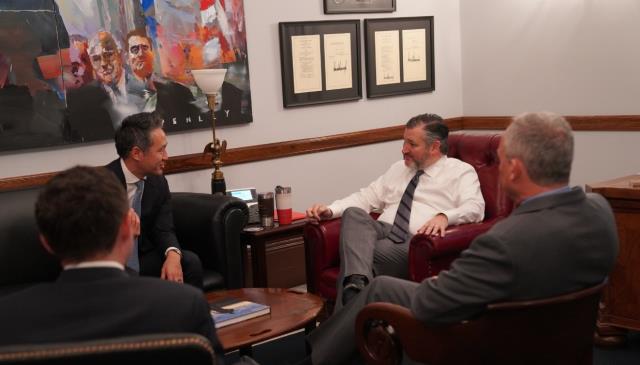 Match Group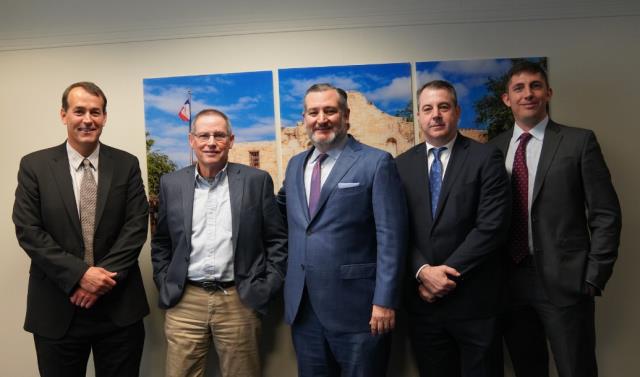 XFab