e-Newsletter - Week of July 14th
Good Evening,
After a few week stint in Texas, my boots are back on the ground working in Washington D.C. as we resume session in the Senate. Following three victories on Supreme Court rulings that I authored amicus briefs in, I focused my efforts on introducing meaningful amendments to the NDAA, calling for a special probe of Merrick Garland following concerning developments, and meeting with Texans.

One highlight of my week was speaking at the Voice for Freedom Korean Church Coalition for North Korea Rally on the West Lawn of the Capitol on Wednesday. In my remarks, I reminded the participants that I have long prioritized freedom. The passion embodied by this group to liberate the people of North Korea inspires me to continue the freedom fight. I'm proud to give voice to the voiceless in the communist regime of North Korea and I will continue to fight tirelessly until they are liberated.
In the past few weeks, the Supreme Court ended its term and ruled on three cases I had filed amicus briefs on. In each of these cases—Fair Admissions v. Harvard College and Students for Fair Admissions v. University of North Carolina, along with Groff v. DeJoy and 303 Creative LLC v. Elenis—the Supreme Court agreed with my amicus brief arguments and upheld 14th Amendment Equal Protection Rights, religious liberty, and First Amendment speech rights, respectively.
I've continually said that affirmative action is a practice that may have been a less overt form of discrimination, but was a more subtle and harmful form of discrimination. The ruling in the Harvard and UNC cases was a great day for Americans and more specifically, minority populations. In May of 2022, I led an amicus brief on the issue. Read the full brief here and the release here.
The Court also issued a unanimous ruling in Groff v. DeJoy. I'm a passionate defender of the Constitution and pleased to see the Supreme Court rightly reaffirm religious freedom with their ruling that the USPS failed to accommodate Gerald Groff's ability to observe the Sabbath, as is his religious right. This is a victory lap decision for our freedoms as Americans. To learn more, read my amicus brief with Sen. James Lankford (R-Okla.) and Rep. Mike Johnson (R-La.) here and the press release here.
Finally, free speech was upheld in the 303 Creative v. Elenis case with the determination that Colorado's state law unconstitutionally restricts American business owners' First Amendment rights. To read more about this victory for all Americans click here.
This Tuesday, I welcomed constituents from across the great state of Texas to another Texas Tuesday coffee chat in Russell Senate Office Building. It's always a privilege to visit with the great people of the Lone Star State. Thanks to all who made the trek up to D.C. and met with me!

This week, I joined Ashley Webster on Fox Business's Varney and Fox News' Sean Hannity to discuss the troubling claims from whistleblowers that implicate Merrick Garland in criminal activities. Click below to hear what I had to say.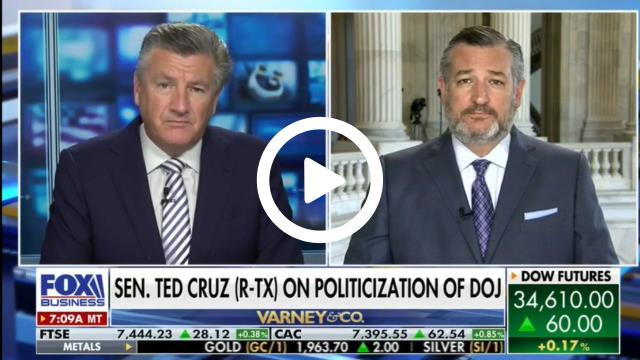 "I think this Attorney General Merrick Garland is the most political Attorney General we've ever had. I think John Mitchell, who was Richard Nixon's Attorney General, who served 22 months in prison for breaking the law—I think John Mitchell is rolling over in his grave at the willingness of Merrick Garland to use DOJ and the FBI to go after the Biden White House's political enemies."
"His statement is directly contrary to what the whistleblower said. The House needs to have a hearing. They need to have both whistleblowers under oath. They need to have David Weiss, the U.S Attorney, under oath. They need to have Merrick Garland, the Attorney General, under oath. Somebody's lying, and if Garland's lying, he committed lying under oath to Congress, which is a felony, and he committed obstruction of justice, which is a felony."
I also joined Eric Bolling on The Balance to speak the Biden administration's flagrant antisemitic actions.  
"The Biden administration has given into and now embraced the radical and antisemitic fervor of the squad. We're seeing billions of dollars being funneled to the Ayatollah, fueling Iran's nuclear efforts. The Biden administration is giving billions to a country that chants "death to Israel" and "death to America."
Rest assured, I will always fight for jobs, freedom, and security.
Keep Texas Strong,
MORE FROM SEN. CRUZ:

READ: Cruz bill targets smart devices that listen to your family 
ICYMI: Sen. Cruz Pans Biden over 'Snubbing' PM Netanyahu: 'Most Relentlessly Anti-Israel' Admin Ever 
READ: Senators Ted Cruz and Marco Rubio introduce a bill to prohibit the federal use of the term "Latinx" 
ICYMI: Ted Cruz, Republicans expose woke climate initiatives in Biden's budget 
STATE SPOTLIGHT
Texas Tuesday
Igloo Cooler Executives of Katy, Texas 
Tarleton State University President, Dr. James Hurley
Texas Cattle Feeders Association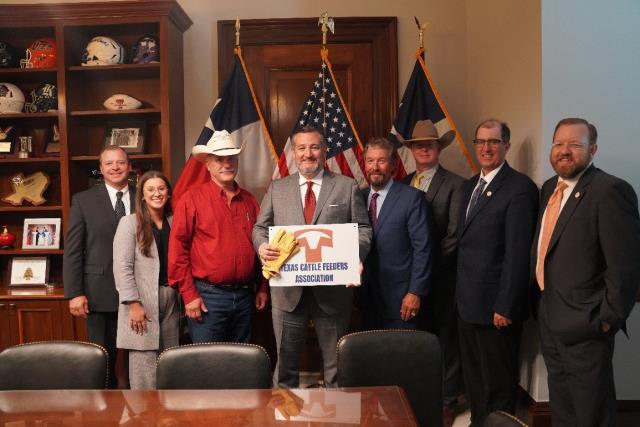 Williamson County Judge Gravel
  COMMERCE CORNER
Texas Cattle Feeders Association
SpotSee
Big Ten Commissioner, Tony Petitti