After This Month, the Stakes Could Not Be Clearer
Greetings, 

On Monday, the Senate delivered a great victory for every American who cherishes our fundamental liberties. When President Trump nominated Judge Barrett, it was one of the most important decisions of his presidency. In making this nomination, the president was fulfilling the promise he made to the American people to nominate principled constitutionalists to the Supreme Court. This week, Senate Republicans confirmedJudge Barrett to the Supreme Court, fulfilling our promise to confirm principled constitutionalists to the federal bench. An exceptionally qualified jurist, a principled constitutionalist, and a devoted scholar, Judge Barrett sailed through her confirmation hearing, and will now serve on the Supreme Court as Justice Barrett.
READ: Sen. Cruz: Confirming Judge Barrett is a Great Victory for Every American Who Cherishes Our Fundamental Liberties
Sadly, Senate Democrats tried every delay tactic they could to derail this process, including staging a boycott of the Senate Judiciary's vote on Judge Barrett's nomination. And while these delay tactics ultimately failed, Democrats are now working to redefine the meaning of Court packing to advance their radical agenda and entrench their power for generations to come. Just weeks from one of the most consequential elections of our lifetime, Joe Biden and Kamala Harris were refusing to answer whether they'll pack the Court, with Biden going so far as to say the voters 'don't deserve to know.' Once pressed for comment, Biden responded that his administration would create a 'bipartisan commission of constitutional scholars' to push reforms that go 'well beyond' expanding the Supreme Court.  

If Joe Biden takes the White House, Chuck Schumer takes the Senate, and Nancy Pelosi keeps the House – packing the Court and ending the filibuster in order to push through progressive legislation will be the first things on their agenda. Court packing is an abuse of power and a partisan assault on the bench. That's why this month I introduced a bill and a constitutional amendment to safeguard our independent judiciary and the constitutional liberties that still hang in the balance.
WATCH: EXPOSED: Democrats' Radical Power Plot
In the Senate, I'm also working to defend our First Amendment rights from Silicon Valley oligarchs working overtime to tip the scales of this election. On Wednesday, Big Tech CEOs testified before the Senate Commerce Committee. There, I pressed Twitter CEO Jack Dorsey for answers about his company's brazen political censorship of The New York Post's reporting on alleged corruption of the Bidens earlier this month. There, the American people witnessed Jack Dorsey repeatedly deny Twitter's ability to influence elections, all the while The New York Post was still, that day, blocked from posting from their own Twitter account. Big Tech companies like Twitter are continually acting as willing Democratic henchmen, filled with hubris and drunk on their own power.  

I've long warned that Big Tech poses the single greatest threat to our First Amendment rights and democracy and have led the fight to hold Big Tech accountable to the American people. The American people still deserve answers as to why unelected Big Tech billionaires have the power to decide what the media can say and what the American people can hear, and I will demand these answers when they testify before the Judiciary Committee next month.
WATCH: Time for Silicon Valley Oligarchs to Answer to the American People 

WATCH: Sen. Cruz: Days Before Consequential Election, Big Tech Billionaires Acting As Democrats' Willing Henchmen
For many Americans, this month reaffirmed the stakes of this upcoming election. This month we not only saw brazen Big Tech bias and a contentious Supreme Court confirmation, but we saw Democrats put their political interests ahead of the interests of hard-working Americans when they blocked legislation that would have helped families, schools, and small businesses struggling to keep their doors open during the coronavirus pandemic. It is a shame that Speaker Pelosi and Chuck Schumer made the cynical political calculation to maximize the economic pain of the American people for their own political gain.  

This is why the battle over the Senate is so enormously consequential. The direction of the entire country hangs in the balance. If Republicans prevail on Election Day, there can be a bold economic agenda focusing on cutting taxes, reducing job killing regulations, and restoring the economy to the booming strength that we saw before this pandemic struck, and on behalf of Texans and all Americans, I'm working to do just that.

Keep Texas Strong,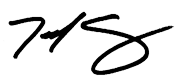 ADDITIONAL FROM SEN. CRUZ
Sen. Cruz to Big Tech CEOs: Who Elected You to Decide What the Media Can Report and What the American People Can Hear? 
On Wednesday, Sen. Cruz, member of the Senate Commerce Committee, questioned Google CEO Sundar Pichai, Facebook CEO Mark Zuckerberg, and Twitter CEO Jack Dorsey, who had been called on to testify regarding Big Tech's recent political censorship and attempts to interfere in the 2020 election, along with possible reforms to Section 230 of the Communications Decency Act. Read more… 
  
Sen. Cruz on Upcoming Big Tech Hearings: Time for Silicon Valley Oligarchs to Answer to the American People 
Following Big Tech's most recent political censorship and attempts to interfere in the 2020 election, on Wednesday, October 28, Sen. Cruz will have the opportunity to question Google CEO Sundar Pichai, Facebook CEO Mark Zuckerberg, and Twitter CEO Jack Dorsey, who have been called to testify before the Senate Commerce Committee. Read more… 
  
Sen. Cruz: Confirming Judge Barrett is a Great Victory for Every American Who Cherishes Our Fundamental Liberties 
On Monday, Sen. Cruz,  member of the Senate Judiciary Committee, released the following statement on the Senate's vote to confirm Judge Amy Coney Barrett to be an Associate Justice of the Supreme Court of the United States. Read more… 
  
Sen. Cruz: The Republican Senate is Fulfilling Its Promise to Confirm Principled Constitutionalists to the Supreme Court 
Sen. Cruz, member of the Senate Judiciary Committee, released a statement on the Judiciary Committee vote to proceed with the confirmation of Judge Amy Coney Barrett to be the next associate justice of the Supreme Court. Read more… 
  
Sen. Cruz to Big Tech: Censorship of Report on Biden-Burisma Meeting is Obvious and Transparent Attempt to Influence Upcoming Election 
Following Twitter and Facebook's censorship of a New York Post story on a meeting between Hunter Biden, then-Vice President Joe Biden, and an adviser to the board of Burisma, Sen. Cruz, chairman of the Subcommittee on The Constitution, sent two letters on October 15th - one to Twitter CEO Jack Dorsey and one to Facebook CEO Mark Zuckerberg - requesting information behind the Big Tech giants' decision to censor the report - calling the move an 'obvious and transparent attempt' to influence the November election. Read more… 
  
Sen. Cruz Calls Out Democrats for Once Again Blocking Coronavirus Relief 
Sen. Cruz issued a statement after Senate Democrats once again put their political interests ahead of the needs of the American people by blocking a targeted legislative package to help workers, families, small businesses and schools affected by the coronavirus pandemic. Read more… 
  
Sen. Cruz: Big Tech is Drunk On Their Power 
On Oct. 15th, Sen. Cruz spoke with Fox News' Harris Faulkner, Dana Loesch, Axios' Dan Primack, CNBC's Kelly Evans and Dom Chu about Big Tech and Twitter's unprecedented censorship of the New York Post's reporting on the Bidens. Read more… 
  
Sens. Cruz, Tillis, McSally, Wicker, Loeffler, Hyde-Smith Introduce Constitutional & Legislative Proposals To Prevent Democrats from Packing the Supreme Court 
As Democrats plan to pack the Supreme Court with liberal judicial activists if they win the election, Sens. Cruz, Thom Tillis (R-N.C.), Martha McSally (R-Ariz.), Roger Wicker (R-Miss.), Kelly Loeffler (R-Ga.), and Cindy Hyde-Smith (R- Miss.) introduced two proposals to maintain the number of justices on the bench, preserve the integrity and independence of the Supreme Court, and protect Americans' constitutional liberties. Read more…